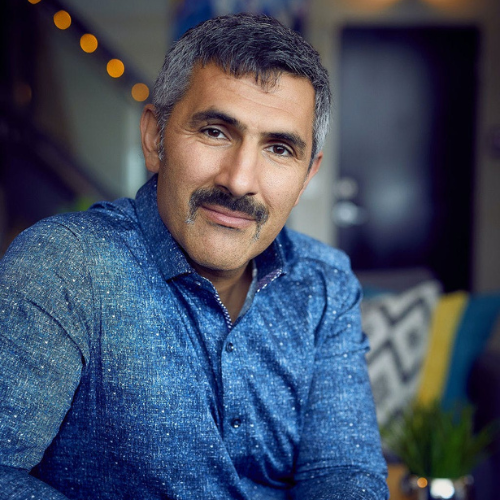 Nicky Billou is the #1 International Best Selling Author of the book: Finish Line ThinkingTM: How to Think and Win Like a Champion, The Thought Leader's Journey: A Fable of Life, and The Power Of Connecting: How To Activate Profitable Relationships By Serving Your Network.
He is an in-demand and highly inspirational speaker to corporate audiences such as RBC, Lululemon, Royal LePage, and TorStar Media.
He is an advisor and confidante to some of the most successful and dynamic entrepreneurs in Canada. He is the co-founder of eCircle Academy (www.eCircleAcademy.com ) where he runs a year-long Mastermind & Educational program working with Coaches, Consultants, Corporate Trainers, Clinic Owners, Realtors, Mortgage Brokers, and other service-based Entrepreneurs, positioning them as authorities in their niche.
He is the creator of the Thought Leader/Heart LeaderTM Designation. As the host of the #1 podcast in the world on Thought Leadership, The Thought Leader Revolution (www.TheThoughtLeaderRevolution.com ) Nicky has interviewed over 300 of the world's top Thought Leaders, such as:
•Astronaut Chris Hadfield
•George Ross of the Hit TV Series The Apprentice
•Barbara Corcoran from Shark Tank
•Supermodel & Business Mogul Kathy Ireland
•Ivan Misner — Founder Of BNI
•Graham Weihmiller — CEO of BNI
•John Maxwell — World's #1 Leadership Author
•NYT #1 Bestselling Author Seth Godin
•Marie Forleo — Oprah's Coach
•Jack Canfield: Author Of Chicken Soup For The Soul
•Scott Adams: Creator of Dilbert