Listen on: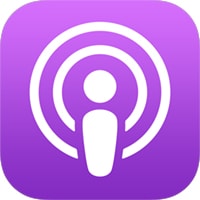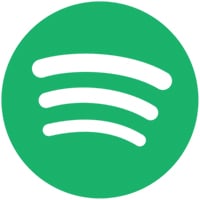 ---
Description:
In this episode, we are joined by Laura Raynak. She shares her long journey through corporate America and how she landed where she is today as a successful business owner. This journey includes many challenges and a path of discovery. It includes moments she had to stick up for herself, fight and make difficult moves to continue to move forward with her career. It's a story of learning the lessons and resilience.
While she started out her journey getting a degree in Biochemistry & Molecular Biology, Laura's passion is recruiting. We dig into why she loves recruiting and why she chose that path. We follow her story as she finds her way through various jobs .. always learning. Always growing. She talks about those that helped her, and inspired her.. and how by chance it finally all came together.
There are many stories of Entrepreneurs.. struggles and messy journeys. It's rarely a straight line. But Laura's story is inspiring.. she worked hard and is now proudly running her own business and doing what she loves. We round off the episode by talking about her thoughts and advice on building diverse teams. Good stuff.. enjoy!
Laura Raynak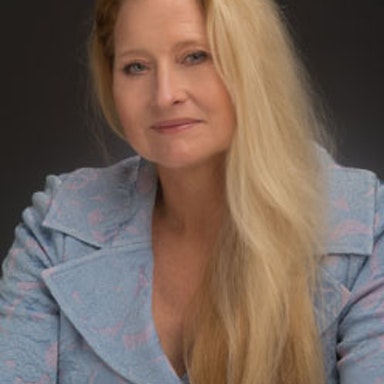 For over 20 years I have helped companies hire and develop people to break biases and build stronger teams. My unique position has helped me build relationships and study organizations from start-ups to Fortune 100, and how their systems either support or negate the advancement of women and minorities. I am the benefactor of white privilege and believe that opportunities to advance should be extended to everyone by developing systems and cultures that embrace inclusion and equity. As an investor, I only support companies that are dedicated to creating and sustaining diversity, inclusion, and equity.
THE MEAT OF IT!
Intro
What Laura Does Today
Her Story

Starting out going to school to become a Doctor.

Degree in Bio-chemistry & Molecular Biology

Changes in the family .. changed her direction.

What Color is Your Parachute..

Doing work she likes and suits her..
Lead her to a Pharmaceutical company, Sales

Following opportunities .. problems she faced.
West coast vs East coast differences
Sticking up for herself – being rewarded for her effort.

Taking control and not letting senior levels push her around..

In her 30s again.. what am I going to do?

Scuba instructions.
Ad agency
Recruitment advertising and branding agency – curious about recruitment
Tell a friend for Cisco
Mostly in tech .. health care business

Human capital intelligence company – work from home!

Taught to interview people

Offered an education grant by State of Cali

Learn about recruiting and human resources. Her interest.
Friend was a recruiter and thought they had a great life.. she thought that's what she wanted too.

Why Recruiting?

People person
Minor in College Psychology
Loved people, bringing people together.. teams.
Friend doing it.. had a good life.
The places she was working for helped her learn the various aspects ..
And now a grant ..
It just all fell into place.
Open enough to allow those things to come and take advantage of opportunities..

Things happened that she couldn't have made happen..

Taking action, trying a lot of things until you land on what you should be doing..
How she helped Microsoft and helped Netscape die.
Building confidence ..

Ended up in a .com .. .com bust.

10 Years, corp staffing.
Past customers..

Asked if could help them on the side with current employer
Saw the checks and said, "I'm not going to work for anyone else again!"

Took corp staffing roles to LEARN. How to serve her customer better.
2007 – Decided to be a partner in a 'Retained Executive Search Firm'.. exclusively at senior level.

Learned a LOT there. Really good to her.. groomed her into a senior level recruiter.
It's like her whole life was designed for this. This fit her perfectly..

The importance of finding the right cultural fit for those she recruits. And YOU.

Having fun going to work.

Benefits of working with partners that were a generation older than her.
2010 dissolved firm and she went out on her own and has been on her own since.

Helping companies acquire senior talent, building teams.. becoming better.

Start ups vs Big companies ..

Her Sweet-spot – working for companies that want to remain entrepreneurial or.. Hungry and growing..
Small company assembling their first team or enhancing their team for the next step in growth up.
Or well established.. that wants to continue to innovate.

Has she built her own team?

Virtual Assistant
Small team that supports her with her customers..
She's still the duck above the water.. team is below the water paddling.

Future plans to hand this off.. her evolutionary phase. Hiring a mini-me.

So she can start stepping away and enjoy other aspects of her life.

Secret to her success – to remain curious and resilient.

Learning – Take everything that happens as a lesson..
Resilience – Not everything is going to be fun. More painful lessons.. it's part of the growth process that she needed to go through to get to the next level.

What she advises her clients when starting to think about who they are going to hire.

So good! She covers a number of things to keep in mind.. go listen!

Diversity initiatives – SIMPLE, But not easy.

It's complicated.. it's difficult to understand what the requirements are.
It's important from the perspective of doing business with others.. the diversity of your team will allow you to have more diverse customers.
Will disrupt culture .. have to be ready for that. And you have to prepare your team for that.
It's not just a go 'check a box'. And why it continues to be an issue.
At the same time, you can't overthink it either.

It's not going to be neat and tidy.. it's how you work through the messes.

The diversity of thought and perspective. Builds more compassion and empathy..
Check out these related Episodes: