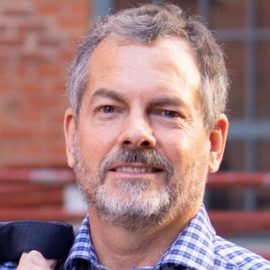 During my college years, and for a few months after graduation, my idea was to go into the food service industry. That changed 5 months after earning a degree in Business Administration. I got an offer to go to Italy on a two-year project…18 years later, after spending 9 years in Italy and 9 years in Brazil, I returned to the USA.
Over the last 30 years I have run and owned businesses including:
A Marketing and Advertising Business
A full service Restaurant & Sports Bar
A Mortgage Brokerage
A Convention & Public Speaking Business
A Language School
A Bicycle Tourism Company offering day tours
A Website Development and Hosting Service Company
2 Business Consulting Agencies, one in Italy and one in the USA
In that time I've learned some universal truths about building businesses. Today I work with small and medium sized businesses helping with niche market identification, message composition, marketing, sales training, pricing strategies, operations and process improvement. We help business grow and increase their bottom line.
As a Certified Professional Coach, I excel in building value and developing a plan for success using a systematic approach to create a unique business that stands out from the crowd, delivers results, and transforms a business into a money making machine.
My goal is straightforward – to help serious business owners see a dramatic and immediate increase in leads, sales, and revenue. I'll provide you with the tools, resources, and training that will make your business the dominant player in your market. I have a system that is tried, proven, tested, and true.