Listen on: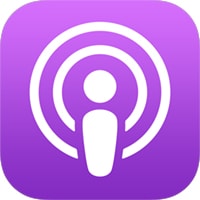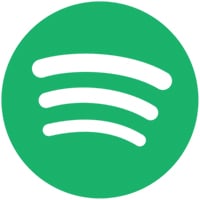 ---
Description:
Join me for a discussion with Shoumo Ganguly. Shoumo is a business consultant and expert on the topic of business models. With a long, storied career with many large corporations (from IBM, projects with Toyota, and a long stint at PricewaterhouseCoopers) he's got a lot of experience and insights to bring to the table.
As I do with all my guests in our first episode, we get to know him.. he tells his story from his roots in India to the story of his career and his arrival in America in 1999. He walks us through what's influenced him and what led him to start his own consulting business.
Then to cap it off we dive into his ideas around Business Models.. how he's taken things he learned in the corporate world and molded it, boiled it down for small businesses. If you're starting a new business or building one, there are some great nuggets in this episode. Don't miss it!
Saumya Ganguly
Shoumo (Saumya Ganguly) has a vision of a world where all small businesses prosper. In that world all startups succeed and all social enterprises create an impact. He does his part by creating strong business foundations for long-term growth that can absorb short-term shocks. Shoumo brings to the table a perspective acquired over years of solving business problems. A lot of those were for global brand clients of PwC, IBM Business Consulting, and Cognizant.
Shoumo brought years of experience in consulting, financial accounting, and program management experience into Obligent Consulting. Through the firm, he helps business owners with startup, growth & marketing strategies. He is a business counselor at the Small Business Development Center (SBDC) at Rutgers. Shoumo also mentors at a Rutgers graduate tech commercialization entrepreneurship program. His perspective has been shaped over three decades of experience that encompasses global Fortune 100 to Main Street businesses, over multiple industries, in multiple roles, and across multiple countries.
If you would want to connect with him on LinkedIn, be sure to tell him you listened to this podcast (so that he knows it is not a random connection invite.) You may also check out the Obligent Consulting business profile on Alignable.
THE MEAT OF IT!
Intro: You Win or You Learn
Shuomo's story from his roots in India… an Industrial town.
Worked in a transnational firm – exposed to many different people and cultures.
Company merger put him at IBM for a few years.
Left IBM and Joined Cognizant in 2005

IT Services outsourcing firm
2008 transferred to US

Business environments since 1984

Accounting to Consulting
1999 was when he left PWC and started coming to the US.
Worked at SAP Functional

LEARN from organizations you work for.

What sparked his interest in how other organizations were structured.

Business Models .. interest began

Enterprise Resource Planning (ERP)

2013 .. needed to change what he'd been doing for health reasons.

The doctor prescribed a change in job
Realizations that he wasn't happy.

Finally pushed himself off the ledge .. out onto his own. Leaving the corporate life.
John Zachman – mapping a physical enterprise, matrix framework

Tool for a merger, acquisitions.. or reengineering a business.

Why he became a consultant

Businesses going out of business in the 3rd-7th year of their life.

The challenges of applying enterprise concepts to smaller businesses.

Funding
Small businesses have to think short term AND long term.
Small businesses feel like they can't invest in strategy and decision-making

Creating a tool that collapses complexity into a simple framework.

Created a Zachman-like framework
"Business Model Canvas"

Business modeling perspective

9 elements to function properly
'Idea' to successful implementation
Steve Blank – Lean Startups Methodology

Wait… What's a startup? vs?

Examples:

Regular Restaurant vs Ghost Restaurants
Regular cabs vs Uber

Offshoots of older ideas, an attempt to disrupt the market

Validation of Business
Starting a business

At the beginning of a business, you just need to make sure you're solving the right problem.
In the starting phase, you rely on 'other' funds to get started which can take different forms.

Ways to validate an idea

Getting paying clients and early adopters

Testing ideas, scoping out your products or service offerings

My story about testing ideas, having ideas.. and finding validation when someone actually pays me for that service. Sometimes it does better than you thought

Undercharging in the beginning

Finding other value from that transaction or client

Business Models vs Business Plans
Components of the business model we are discussing

Basic breakdown
Breaking down into 9 elements – 9 questions
Grouping these into:

Viability
Feasibility
Desirability

How deep do you go with your business model?
Fail fast .. and other future discussions. 😉
Connect and Learn More from Shuomo Ganguly
---
LISTEN TO THE EPISODE BELOW!
---
Check out these related Episodes: