Listen on: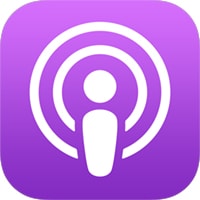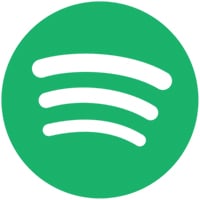 ---
Description:
In this episode, Matt updates the builders' crew about his own business. Besides this podcast, his primary business is running a web design agency and is on track to launch a new product later this year. A lot of what Matt does revolves around WordPress. He's been building sites since ~2004 with WordPress and has specialized in WordPress development since 2012.
While discussing the state of Unified Web Design, Unified Toolkit, and The Builders, he could hear some of the questions out there. If you're running a busy agency (or any successful business), how on earth do you find the time and manage to build something new?
Well, in true to 'from the trenches' fashion, he describes how he's doing it uniquely. Agency First thinking.. setting clear objectives and goals, all hands on deck with his team and incrementally moving towards a single vision. For starters.. dive in to get a glimpse of how this happens in the real world. Enjoy!
THE MEAT OF IT!
Intro
How much I enjoy watching people work hard and succeed.. executing on their ideas and plans!
My own product/services updates

Unified Toolkit

What is it?

Tools to Build WordPress sites
Provides assets, resources and training.

For business, agencies/freelancers
Where are we at with the plugins? What do we have finished?

4 Devs/Designers working on all of this..

All contributing in different ways
3 Plugins are built and are being iterated on.

The mission with our plugins
What are the plugins? !

Building a library of graphics.
Courses/training

THE VISION

Unified Web Design

Not much has changed.. still rock'n it!
Things we are doing..
This stage – embracing the plateau. Happy where things are to work on other things..

Refining and improving what we do.
Networking/ marketing baked into it..

The Builders podcast!

Episode 60!
More great guests under our belt.
What I've learned

A tool to connect people.. and network.

More friends and connections

Door open.. great way to start relationships

Looking for opportunities to be on other podcasts..
Guests from Alignable..
Just having fun.
Testing some ads ..

Beyond that.. content efforts.

Our new 'test' on Instagram. To communicate and showcase our design chops.

HOW ARE WE DOING ALL THIS? Multiple projects all at once.

First, I'm not doing it all myself.
But there is a method to the madness.
Multi-tasking = bad in general.
Multi-projecting = not so bad.
Between UWD and UTK –

Many projects going…
Multiple developers/designers involved

Small visions within a larger vision.

The vision is like a funnel.
Stuff that's been thought about and mapped.

Incremental steps towards defined objective.

There's a larger objective of launching Unified Toolkit (UTK)
But within that each sub-product has it's on objective.

FIRST GOAL – The minimal viable goal

The baseline thing you need to achieve with each piece.

NEXT GOAL – Iterate on the pieces that achieve goal 1..
Another way to look at these multiple projects..

UTK as one big piece of software broken into modules.
UTK is one solution and all these things are components of that one solution.

While one is reaching for that first goal.. others are working on the next.
ADJUSTMENTS along the way.
The point where we FREEZE.

With each piece I'll freeze feature development / code freeze.

AGENCY FIRST thinking for us.

Our agency is our #1 priority today.
So if something is going on in the agency, with clients.. we drop everything.
Managing and completing a range of services..
Can't lose focus attracting new business. Or retain existing.

We could just do agency stuff > we could fill every hour as is.
HOW DO YOU FIND THE TIME?

Find a path to accomplishing a goal.
Example.. Breaking a larger project into pieces and working as a team.

Each of my team members has a piece.. something related to UTK.. to work on.

I have something on the wings.. assigned to each.

They are working on client stuff.. #1 priority.
If they have extra time, they work on UTK.
In between..

Agency stuff is priority if it comes up, but otherwise, UTK!
SOMETIMES – to reach a deadline.

Time will need to be blocked or protected to reach a deadline goal for our non-agency goals.
FLUIDITY – I may, for example, pick up the slack while my dev gets something done.

To get a project done, it must be a priority! Or you won't do it.
Flexible with DEADLINES.

Because the agency is the #1 priority, it will no doubt impact our goals to get things done in other areas. That is what it is.

Excepting there will be unknowns.. especially with unforeseen client projects or new business.
Making it no stress – we can't let these deadlines freak me out. haha
CLEAR Roadmap

Incrementally working towards your goals..
Until things gel and coming together..

Sacrificing other things

Things I want to do in the future.. have to wait.
NEED TO FOCUS and get this out the door.
You have to figure out what ENOUGH is.

It may not be neat and organized.
Check out these related Episodes: