Listen on: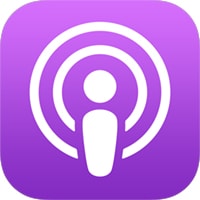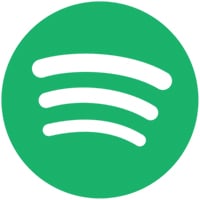 ---
Description:
One of the goals of The Builders is to share stories to inspire the listener and learn from; real-life stories from the trenches. Being that pricing is such a critical component of so many businesses and agencies, this is a topic that we should visit from time to time.
Building off of Episode 4, I share my personal pricing strategies and how it's evolved over the years. What's happened in the past year and a half since that episode? How big of a role does recurring income play now in my business and why I think it's something everyone should consider.
I round it off with a discussion about why 'Hourly Billing' is not always bad AND what my plans/goals are for the future. Big goals.. balanced by a no-stress approach. Enjoy!
THE MEAT OF IT!
Intro
Referencing Ep. 4
Where I left off..

What has changed?
The biggest change.. how it changed my mind.

Is hourly bad?

vs. project-based, value-based pricing.
Part of a variety of pricing strategies we use..
IN the context of yourself.. if you are solo.
My point is it changes when you have a team it's charged against.

Starting to price things with 'who is helping with this' in mind.

Someone else doing the work.

Recurring monthly enters the picture ..
What I bring with me from my Internet Marketing days..

Why I back-end memberships..
VERY helpful. The foundation.
The layer of recurring income.. is predictable.

Introducing a new type of service .. maintenance-based.
Narrowing the vertical.. who we are working with.
Having a predictable income helps finance building the team.
ALL possible because I priced things.
IF YOU CAN FIND A WAY.. to form a service that you can create a recurring income, do it!
Example with plugins too.

YOU SHOULD be for paying for at least an annual license.

HOURLY WORK ..

Everyone says don't do it.. but!.. we do.
It's different, again, if you are solo.
It's not business we don't need to turn away.
Examples of how it can be delivered..

Allotted hours to contracts..
Packaged hours..

Large hourly projects .. how can you turn those away?
If you can work out the numbers, you can do it!

What I charged in the beginning.. hourly. And why?

Starting low.. leverage to start charging high.
Gaining the experience to charge more..

Pricing dictated the type of clients and projects I got..
What's the lesson it all?
What's next?

Being 51 years old.. my last hurrah!

All the experience gained is being applied now..

10-20 years.. probably going to be old.
In that context, I do have a revenue goal.
The first milestone achieved.. 6 figure business.
What's the next?

I love what I do and am happy regardless of how long that next milestone takes..
What we are currently doing is working.

Including our marketing, social marketing, and networking..
I feel good about the future doing what we're doing..

If I fall a little short? That's ok.
Did my pricing strategy work? Yes!
Will I increase prices.. or how will it change?

Two things that play a role..

Product releases are part of this too! The Unified Toolkit and plugins..
If you have questions.. let me know!
Check out these related Episodes: