Listen on: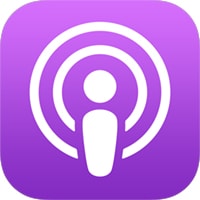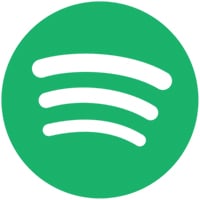 ---
Description:
In this episode, we are joined again by Jennifer Denney. She is the founder of Elevated Marketing Solutions and has been in digital marketing for over 15 years. Her 3rd time back, it's always a great, insightful conversation about agency life, running teams, and businesses.
We start by discussing what it means to tie revenue to employees and some potential pitfalls. It's always important to make sure employees don't just become a number.. she shares her thoughts on this. Then we talk about agency growth. What are her feelings about growth and why did she decide to keep her own agency small?
Finally, I moved us into a conversation about Maslow's hierarchy of needs applied to business. With her psychology background, we really connected; we shared ideas from books we've read. And then we circle back to talking about employees. Hiring people because of their POTENTIAL. Good stuff.. enjoy!
Jennifer Denney
Founder of Elevated Marketing Solutions and Indiana Business Owners. She has been in digital marketing for over 15 years and it's an absolute passion of hers. She is very data-driven and loves to analyze data from many data points using various tools. Side note though, she also went to art school.
One of her strongest attributes is her ability to take on any challenge. She is not unnerved by something that she has not done before.
If you would want to connect with her on LinkedIn, be sure to tell her you listened to this podcast (so that she knows it is not a random connection invite.) You can also check out her agency Elevated Marketing Solutions.
THE MEAT OF IT!
Intro
Recapping our previous episode
What it means to 'tie' employees to revenue.

How she thinks about that.. 'The Careful Line'
It's more 'your' responsibility as business owner to lead your people and tying them into revenue
Know your numbers, Review things..

Tracking Time
Profitability

Selling strategies and implementations as a Digital Marketing Agency
Don't believe in selling packages.. everyone is different.

It's about producing results.

Difference between marketing agency and a web development agency
How packages work in terms of hours..

Rough estimates, soft limits.. a feel.
Employees assigned time.. managing their time.

Agency Growth – Goals and What it Looks Like
The HAPPY METRIC for business owners

The most important metric per Jennifer – ARE YOU HAPPY?
Listen to advice from other people but at the end of the day, it's gonna be your way.

Growth and Client Retention

Controlled Growth – Matt's Agency experience

LARGE companies with poor profit margins

Less agile.. can't respond to change quickly.

Maslow's hierarchy of needs applied to business
Turning business into a game.
The real reason we want profit first, having a solid foundation, tying people to revenue.. is because you want to make sure your team, your family, is taken care of.
Her love of training and helping people grow..

Hiring people because of their POTENTIAL.
Being ok with people leaving ..

You work for your team,.. they don't work for you.
Her relationship with Lorraine Ball – How they got together to produce content, live shows, podcasts etc..
Check out these related Episodes: