Listen on: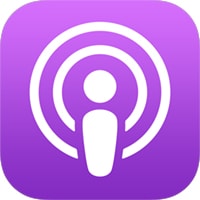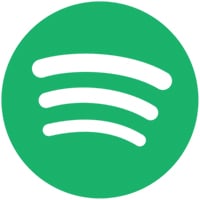 ---
Description:
Join me for a discussion with Jennifer Denney. She's been doing digital marketing for over 15 years, runs an agency, and has a lot of experience and knowledge to share! We get to know more about her, the journey and how she landed where she is today. What influenced her, what guides her…
We also talk about her experience with virtual teams. She's led large teams in virtual environments; her first team in 2006! Before many companies even thought about it. So I asked her about her experience with that and what tips or insights she might be able to offer. We also talked about starting and building a business in general. I found her REALLY inspiring.. I hope you get a chance to listen in! 🙂
Jennifer Denney
Jennifer Denney is the founder of Elevated Marketing Solutions and Indiana Business Owners.  She has been in digital marketing for over 15 years and it's an absolute passion of hers. She is very data-driven and loves to analyze data from many data points using various tools. Side note though, she also went to art school.
One of her strongest attributes is her ability to take on any challenge. She is not unnerved by something that she has not done before.
If you would want to connect with her on LinkedIn, be sure to tell her you listened to this podcast (so that she knows it is not a random connection invite.) You can also check out her agency Elevated Marketing Solutions.
THE MEAT OF IT!
How I know Jennifer
Her background and what she does today

Elevated Marketing & Indiana Business Owners
Data-Driven, but also has an art background.. balance of left brain & right brain.
Started out to be a Neurologist
Ended up in a sales job.

Managed a large team for 8 years

Wanted to dive into marketing so left there and started working for a marketing agency.

Worked her way up
Focused on learning

Eventually convinced to do it 'for herself' instead of others.

5 years later has her own Digital Marketing Agency!

Learning a domain (a type of work) first.. before going out on your own.

Earning respect first.
My personal example of Matt's Painting & Repair .. would have done better working for another company first. 😉
Learning by working for others or doing it yourself first.

Her company was virtual back in 2006 .. ran a virtual team.
Benefits of a psychology background

Learning how to get someone to buy something.

Lessons running a virtual team.
The pandemic and people getting used to being virtual and using these tools.
You can be virtual.. and still get out and meet people.

Networking events, go have coffee with people.. meet your team members.

Just because people are in an office doesn't mean they'll be disciplined.

You can be disciplined working in a virtual environment as well or better.
Sitting down at the same time every day

Regular Sleep Schedules
STARTING A BUSINESS

One brick at a time

Laying one down as perfectly as you can and on to the next brick..
Before you know it, you have your own business

Getting started.. how are you funding your business in the beginning?
Building a debt-free company
Having a runway

And keeping it.
Being frugal

Investing in tools – keeping it under control
CONSTANT MOTION

A little bit of healthy chaos
Always checking things off
Jotting down ideas constantly
Some people need constant motion

To keep doing and learning

High performers and successful people.. maybe needing motivation and encouragement more than others.

Constantly reading
Self-help junkies
A book I'm reading (have now finished), Unfu*k Yourself, about 'self-talk'.

Arrogance vs Confidence

"No, I'm pretty confident.. I believe in myself. I can do this."

Surrounding yourself with successful, positive people.. in a balanced way.
Our love for learning, reading
Being creative, but also loving business.
Q&A —> Running her agency for 5 years

What has been her biggest challenge?
What have you done well these past 5 years?
Connect and Learn More from Jennifer Denney
"Search her name", she said.. those SEO's …. 😉
Elevated Solutions (her Digital Marketing Agency)
---
LISTEN TO THE EPISODE BELOW!
---
Check out these related Episodes: