Listen on: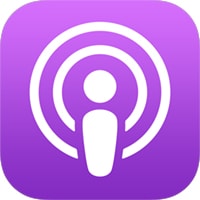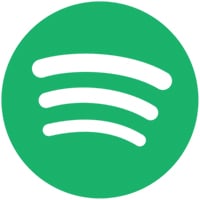 ---
Description:
In this episode I'm having a conversation with 2 other web developers. We start by diving into their backgrounds and journey. Ryan's been a web developer for over 15 years. Danielle's been at it for around 9 years. Both, like myself, focus a lot on WordPress, but we talk about 'what else' we do or will be doing.
Some of the topics we cover are related to being a freelancer vs an agency, how we define our niches, our history with WordPress, what challenges we all face.. which includes that dreaded "Imposter Syndrome" and how we each think about and deal with it. And cats.. some references to cats.
Danielle Zarcaro
Danielle Zarcaro is the founder of Paperback Web Development and has been developing and maintaining custom WordPress websites for almost a decade. She loves snuggling cats and putting hot chocolate in her coffee. You'll often find her awake past sunrise and up in time for the sunset.
If you would want to connect with her on LinkedIn or Instagram, be sure to tell her you listened to this podcast (so that she knows it is not a random connection invite.) You may also check out the Overnight Website and the Websites & Queer Perspectives podcast.
Ryan Lawrence
Ryan Lawrence is a freelance web developer specializing in custom WordPress development, plugins, and themes. He has over 17 years of experience working with WordPress, since its humble days as a blogging platform. He has worked with companies, nonprofits, and individuals of all kinds, from Fortune 500 companies to his next-door neighbor.
Ryan lives in the Philadelphia area, but works with clients across the US and abroad. He shares a house with four cats, but still somehow manages to get work done.
THE MEAT OF IT!
I'm here with.. Danielle Zarcaro & Ryan Lawrence
My Intro – How I know Ryan and Danielle

Rapid Crush days.. both were part of a great design and dev team building WordPress themes.
What we got from that experience – looking at it in a positive light!

Their Intro

What they do and how they got started

Danielle – Paperback

9 1/2 years WordPress
Soon launching "Overnight Website"

Ryan

15 Years as a web developer
From teaching English in Japan to Freelance Web Dev

Site builder clients moving to WordPress
WordPress site messes..

What that journey has been like.

The challenges they've faced.
Why they've chosen the freelance life.

Working alone ..
Finding work ..
Deal flow ..

Finding your niche – marketing our services

We talk about how we approach our marketing and who we target.
How have we niched down (or not) .. what does 'niche' really mean?

Early days of WordPress when it was just a blogging platform – hacking it to be a website.
Having your core thing.. but open to learning new technologies, languages or frameworks
How do you define or categorize yourself?

Freelancer? Agency?
Adapting to the project or client.. case by case.
What people expect if you say you are an agency.

What has been your biggest CHALLENGES.

Not being hard on myself.. accepting limitations
Finding Balance
Herding cats ….
Creating your unique brand of 'running a business'
Being an introvert as a freelancer or web developer

Dealing with Imposter Syndrome .. something even successful people still deal with.

Confidence level in the unknown ..
Knowing it's almost a universal thing and it's normal.
You're always going to be a little off balance because there are always new things to learn or dive into
Others are really good at something.. but so are you. There is a breadth of experience out there. Find your niche.
Like cats we fill our bowl..

And where can people find you or get in touch with you?
---
LISTEN TO THE EPISODE BELOW!
---
Check out these related Episodes: