Listen on: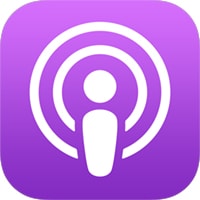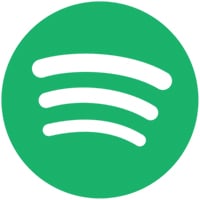 ---
Description:
Danielle's back for a 3rd episode! In this one, we check in to see how her web development business is going and to talk WordPress shop. Of course, that's how we started. Both of us are pretty passionate about WordPress so it's natural for us to go there. 🙂
We talked about the current state of WordPress, blocks, and full-site editing (FSE themes). I was happy to hear she is ready to build her first FSE theme! We also talked about how WordPress has changed, the ecosystem, the different ways to build, and how it's gotten better. Danielle is happy we are leaving the stage of 'what has changed' to the 'what are they adding' stage of WordPress' evolution.
After that, we caught up on how her web development business is going. She talks about her new business name, why she calls the business a 'studio', and what new things she's been offering for services. It was a lot of fun catching up.. an interesting conversation. Especially for those that love WordPress. Enjoy!
Danielle Zarcaro
Danielle Zarcaro is the founder of Paperback Web Development and has been developing and maintaining custom WordPress websites for almost a decade. She loves snuggling cats and putting hot chocolate in her coffee. You'll often find her awake past sunrise and up in time for the sunset.
If you would want to connect with her on LinkedIn or Instagram, be sure to tell her you listened to this podcast (so that she knows it is not a random connection invite.) You may also check out the Overnight Website and the Websites & Queer Perspectives podcast.
THE MEAT OF IT!
Does she do things other than WordPress

Easy to just focus on WordPress

WordPress

The Flexibility of WordPress
The WP project is developer-led.. the missed opportunity.

Developers can build WordPress sites how they want to..
All the different types of WP sites out there..
What she focuses on..

Existing sites..
Loves the idea of getting back to a standardized 'best practice' to build themes..
Too many different ways things are done.. hard to figure out what's where.

WordPress Developers.. have to be really well-rounded web developers.

It does have a lower bar of entry..
vs a higher bar for non-developers.

Controlling what people can do..
If you don't like the direction of WordPress..

Then go do your own things with it.
We don't have to agree with everything WP is doing.. and resist change.

Staying on the edge or moving clients towards the 'new'.
Ready to start her first full-site editing block theme (FSE)

She likes to be a generation behind ..
Been utilizing the blocks in the content editor.. leaving the header/footer.

Now ready to take the next leap.. feels ready.

Figure out how it will all fit in..
Being able to even edit 404 pages..

Likes the idea of exporting changes more easily..
Improved workflows in the future ..
Things are feeling more solid.. settling down.

Getting past the period where we're trying to figure out how things work.. and starting to now care about what new features are being released.
What did they change vs what did they add..

Matt's experience wanting to make WordPress do what it wasn't meant to do.. pushing the edge.
The simplification of the theme.
The challenge of creating demo content ..
Better way templates are managed..

You can overwrite them and save that to the Database..
Or easily revert those changes to the default.

Using ACF or Genesis blocks ..
We'll all have our own toolkits .. to easily deploy.

And controlling what people can do.. by color, styles etc.. defining them.
Building Style Guides into the theme ..

Her overnight podcast ..

How she structures it.
Stop using fancy fonts.

New things going on Overnight..

Another option.. built for you, an entry-level website.
Super excited about Overnight Websites..
Really believes in what she's doing..
What it's all about.. built while you sleep. Literally.
Who's it for and how does it work.

Squarespace, Wix.. builders. How does she recommend self-hosted..

You can try Wix without publishing.. see how it goes.
The average person doesn't have the experience ..

Pro vs Person with business building their site.

The cost is not the point.. but are you ready to invest in your business?

Website Audits ..

Started as a way for her to see normal people's websites and how they were built.
Starts simple.. then, as needed, does paid audit.

She likes doing the 1:1 Maintenance..

Longer-term .. rotating through all their needs.

Website Audit tells you where you are.. creates a basis for a roadmap.
Experienced WP Devs can quickly assess the state of a site, just by logging into the admin.
Uses MyWebAudit's tools as a starting point.

Doesn't give you the how-to.. that's where she comes in.

Rebranding her studio

Why she settled on 'studio'.
Website development studio
New Name! "Kinetic Iris"
How she defines herself and what she does now.
Focused on 'custom' ..

Paperback will be the umbrella ..
Focused on growth
In the beginning.. focus on getting the word out.
Her positive attitude shining through..

All about feeling it.
The start of a new phase.
Check out these related Episodes: