Listen on: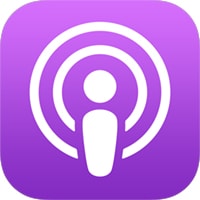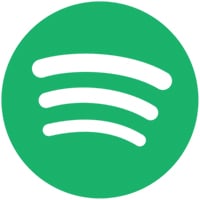 ---
Description:
Today I'm joined by Joe Matz. Over the last 30 years, Joe has run and owned a variety of businesses. From restaurants to schools. But what's most interesting is he's done that in 3 different countries! He spent years in Italy (twice), years in Brazil, and back here in the United States.
One of his big strengths is going into business knowing literally nothing.. not even the language. He had to learn these languages on the fly! He's taken all his knowledge and experience and now coaches people to help them start over and find the 'thing' that sets them apart.
He's a master at guiding people and creating a roadmap to find what they are uniquely suited for, they can differentiate themselves with, and want to do. There's gold in this episode.. Enjoy!!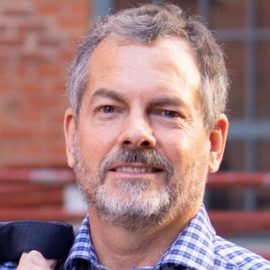 During my college years, and for a few months after graduation, my idea was to go into the food service industry. That changed 5 months after earning a degree in Business Administration. I got an offer to go to Italy on a two-year project…18 years later, after spending 9 years in Italy and 9 years in Brazil, I returned to the USA.
Over the last 30 years I have run and owned businesses including:
A Marketing and Advertising Business
A full service Restaurant & Sports Bar
A Mortgage Brokerage
A Convention & Public Speaking Business
A Language School
A Bicycle Tourism Company offering day tours
A Website Development and Hosting Service Company
2 Business Consulting Agencies, one in Italy and one in the USA
In that time I've learned some universal truths about building businesses. Today I work with small and medium sized businesses helping with niche market identification, message composition, marketing, sales training, pricing strategies, operations and process improvement. We help business grow and increase their bottom line.
As a Certified Professional Coach, I excel in building value and developing a plan for success using a systematic approach to create a unique business that stands out from the crowd, delivers results, and transforms a business into a money making machine.
My goal is straightforward – to help serious business owners see a dramatic and immediate increase in leads, sales, and revenue. I'll provide you with the tools, resources, and training that will make your business the dominant player in your market. I have a system that is tried, proven, tested, and true.
THE MEAT OF IT!
Intro
Joe's from the US but spent 18 years overseas.

The opportunity to work in Italy ..
Started selling vitamins in Italy.. the sales leader.
That took him to Brazil..

Day after he got married to an Italian woman.
Stayed there for 9 years..
Had children..
Speaking circuit
Had a LOT of fun..

Racing sailboats on the weekends, traveling..

The 1990s

The currency devaluation.. multiple.
42% inflation per month..
Why this happened…

Back to Italy ..

Started a language school
Never thought of himself as an English Teacher, but the owner of a school
Mountain Bike tourism business

Then back to the US .. after a divorce.

North Carolina – Ran some businesses for others. (Sister and her husband)

The Restaurant Business

The challenge of running a restaurant.. lots of work, extra hours
Learning all the roles ..
Getting the right people in the right places ..
Management by walking around. Greeting and talking with customers..

Where does he get this entrepreneurial spirit? Influences.. shift in his life.

Why does he work for himself and run businesses?
4th generation in the US ..
4th generation entrepreneur .. it's in the family. Grew up that way.

Went to college to 'learn'. Read ahead in books..
His first entrepreneurial ventures…

New Hampshire – hacky sacks biz.

Promotional tours.. how he promoted and marketed them.

Always been an adventurous person..

The way to approach life.

If you have that business spirit, how do you see the world differently?
How does he work with or come up with ideas?

The blessing and the curse of having so many ideas.
Choosing to become REALLY good at a couple of things.
Tough to keep too many plates spinning..

How to choose an idea..

What serves people the most.
And thinks about passion and area of expertise.
Just because you can doesn't mean you should.
It's a world of specializations.

Back to .. AFTER the restaurant business!

He loved the restaurant business, but……. if it wasn't for almost everything, it would be a great business. What? haha

Only 3 problems.. employees, customers, and the food.

Got out of the lifestyle.. drinking too much. Being at the restaurant all the time.
The negative effect being in the environment can have on your life. Or being in the business for years.. How Matt's bartending days relate.

2011 – Decided to be a coach..

Why does he think he's unhireable.
Being looked at as a threat.
Went to a coaching school.

Certified
Online school – 13-month program.
hands-on.. guided by other experienced coaches.
Formed a good foundation.. glad he did it.

Empathetic listening; asking questions. The major benefit.

The journey as a coach..

Tough times and easy times..
What or how he coached changed over the years..
Wasn't sure what to do for a few years..
Someone helped him realize what he's good at..

"Starting Over"
A revelation that he was good at it.. and could help others start over.

Helping businesses stand out from the crowd, differentiate themselves, and attract their ideal clients.

Sets up a signature program..

For service providers.. works with service business – coaches, tutors
Those that take clients from point A to B

Coaching is an unregulated business

He helps people show a roadmap. The steps.
Process-oriented.

The big problem he solves – standing out from the crowd.

Be unique and differentiate yourself.
Example of finding a specialized coach for climbing a mountain.

Niched down.. talking directly to his Dad. "That's Me!"
And a year later, they together climbed Mount Kilimanjaro ..

What differentiates Joe?

Has a roadmap .. flexible.
Starts from a high level. Learns about the client.
The experience of working in different countries.
Doesn't know where the box is.. the creativity and biz sense.
Experience from coaching course.
The real answers are 5 "WHY's" deep.
Helping the client figure out what they are uniquely suited and want to do.

Everything is about stories..

How he used his story of climbing a mountain.
Being able to tell 'your' stories. That set you apart.
Pulling from the well.
The things that went well and didn't.

Enjoying and landing on what you do.
The biggest thing he sees clients struggling with.. advice for a business feeling stuck and that need a new roadmap.

Take stock of your KEE's .. knowledge, experience, and expertise.

Combine that with your passion.
The solution you are uniquely suited to provide.

Work on the messaging. Storytelling.
Provide extraordinary value..
Surround yourself with successful people.

His FREE course – online.

No friction sales call.. how to sell without being sales-y. Bonus.

His podcast – Expresso JAM's.
Check out these related Episodes: