Listen on: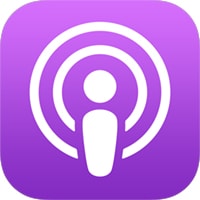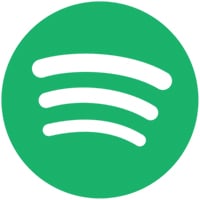 ---
Description:
In this episode, we are joined by Brian Bauer. He is the founder of a CRO Agency called Bauer Entertainment Marketing. We first talk about his journey from becoming a 3rd generation drummer in his household, his work on radio, becoming a member of a touring band, and landing in Nashville where he eventually takes all that experience in the entertainment industry and builds an agency to help others.
One of my favorite parts of the conversation is how his team and agency responded to the pandemic. How they maintained their momentum and grown over 300% since. We talk about how he survived, and what he did for his clients and we identified some key traits for those that kept their businesses open.
From there we talk about the story.. after our initial conversation, I really wanted to highlight how he took his story and love for entertainment and baked that into his brand story. Then we land on another thing he's passionate about – conversions. He shares some key insights into how a business can incrementally improve its conversion rates and how we can adapt to an environment where ads become more expensive and more difficult to target. Good stuff! Enjoy!
Brian Bauer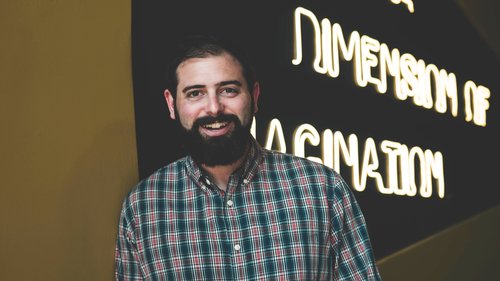 Brian Bauer is a Nashville-based entertainment marketer, entrepreneur, and president of Bauer Entertainment Marketing (www.BauerEM.com).
BEM has produced as much as $6.2 million in sales and 59X ROI per campaign for clients including Tortuga Music Festival, X Games, Luke Bryan, Pretty Lights, NASCAR, Kid Rock, Austin360 Amphitheater, Kanye West, Country Jam, Arcade Fire, Ryman Auditorium, Music City Bowl, and Emporium Presents.
Prior to founding BEM, Brian co-managed Rockhouse Partners, an entertainment marketing firm owned by global-ticketing company Etix. As Agency Director, he and his team supported entertainment properties in generating sales, activating fans, and maximizing sponsorship value. He also enhanced concert experiences for Etix ticket buyers by establishing a first of its kind promotional partnership with rideshare giant Uber.
Previously, Brian led his own New York City-based digital marketing consultancy and managed GuyRilla Marketing Group, an organization providing strategies and alliances for companies marketing to men. He created and implemented high-profile marketing summits that attracted speakers and attendees from Microsoft, NBA, NFL, NHL, MLB, Nike, J. Crew, ESPN, and ABC's Shark Tank.
Brian launched his marketing career at MTV Networks, RCA/J Records, and Wind-up Records. He was also selected by Universal Music Group, from over 30,000 applicants, to work directly with executives at Warped Tour, Bad Boy Films, and KROQ. While there, he produced a music video featuring Kanye West, Chester Bennington, and Good Charlotte for worldwide release.
As manager and drummer for professional touring and recording bands, including Bryan Scary & The Shredding Tears, Brian shared the stage with artists including Chris Stapleton, Cage the Elephant, and Dhani Harrison. He signed a record deal with Elijah Wood's Simian Records for an album that reached #6 on iTunes and #30 on Billboard; licensed songs to MTV and Rock Band; and performed at SXSW, Canadian Music Week, and venues across the US, UK, and Canada.
Brian has been invited to speak at major music and sports conferences around the world including Billboard's Live Music Summit & Awards, SXSW, Music Biz, NAMM, Event & Arena Marketing Conference (EAMC), Sports & Entertainment Analytics Conference (SEAC), Sports & Entertainment Venues Today (SEVT), the National Sports Forum, Football Bowl Association, FestForums, and StartupCon in Korea.
Brian has been recognized as a "Most Admired CEO"by the Nashville Business Journal. He's also been nominated to the Business Journal's "Top 40 Under 40," Nashville's Next A-List, and the Nashville Chamber of Commerce "Emerging Leader Award." He is a member of the Nashville Sports Council and mentor at Helping Our Music Evolve (HOME).
THE MEAT OF IT!
Intro
Brian's backstory

3rd Generation Drummer
Musical household
Natural love for music and entertainment
New he would work in entertainment early on…
He doesn't like 'things'.. but stuff to do.
Worked in radio.
Grew up outside of Chicago.
University of Maryland

Major in Psychology
While in school.. social media became a thing.
Internships in radio/entertainment

Continued work in radio.. New York.

Radio promotions department

Was also in a band .. drummer.

Late 60s, 70s rock
Toured – to a point where he quit job and went followed this path.
Realized while he toured he could consult.. helping manage social media for companies.
Did this for several years.. odd jobs.
Had charting records..

Played internationally
Elijah Wood (actor) – had a record label.. signed them.

Shopped them around ..
Interscope Records

Eventually the band dissolved ..

Fell in love with Nashville while touring and moved there..

Connected with an entertainment marketing agency.
All his experience gelled here.

Became agency director.
Ran a marketing firm.. on someone else's dime.

That agency moved .. and he started doing it on his own as a side hustle.

From there → Tried a product company ..

Competition ..
First to market with ..

That brought him to Bauer Entertainment Marketing

Since 2020 grown 300% ..
Even with the pandemic ..

March 2020 meeting – how do we keep momentum?
Researched companies that shined during pandemics..

During pandemic – The mission: be as helpful as possible.

Went to work.
Mitigating client losses.
Live streaming, webinars, artist releases ..
Did do a live event .. balancing safety.

Live events got hit hard.. but they still managed to find their way through and GROW as an agency.

Credit to a passionate team.

What "more" can we do.

Those that survived.. adapted.

Restaurants – those that were just going to .. wait.

Choices will be made for you.

ADVICE around accounting model > profit first.

Multiple bank accounts.

Profit account → don't touch.
Taxes account
Operating expenses ..

Helped them be conservative about things.. better understanding of 'spend'.

Just having a 'game plan'.
Matt: was a trombonist through school.. short story.
Rewind: What stood out to Matt ..

Doing something your whole live.. your authentic self. Something you are passionate about for a long time. Meshes into what you do today.
THE STORY. A unique story.

Baked into brand.
Weaved into his 'about' on his website…

Ticket stubs he's attended since the early 90s.
Equates events how they influence what they do for their clients.
FANS FIRST.

Having been in a tour band. Get's what they are promoting.
All employees too have roots in entertainment

The show must go on mentality

Advocate for mental health.

Flexible work from wherever, whenever.. type of company.
Mental health mornings once a month.

Bosses that taught us what 'not' to do.

I don't want to be like that.
CARE about staff.
WE WORK FOR THEM ..

Our job they have the resources..
Working in atmosphere of psychological safety-ness..
Giving them what they need to grow..

Especially important to be a GOOD DUDE in the entertainment industry.

Being your authentic self and weaving a story into brand.

Marketing is telling a story – knowing who you're telling it to.
Not trying to be everything to everybody.

He loves the concept of BRANDING.

An on going process.
Summation of all the touch points.

All those touch points must be consistent.
Bread familiarity and expectation.

Comfort, trust.. leading to loyalty.

Examples ..

Telling your story – may be awkward and uncomfortable. But crucial.

We need to be very personal.
Clients need to know who you are.
People want to connect with PEOPLE. Not a logo.

How it maps to social media for Matt.

Especially important it the B to B space. A lot of vetting goes on first.
People will look you up.
Social media is a vetting/consideration phase.

Pivot to a topic we wanted to talk about..

Conversions !
His thoughts about conversions.

He classifies his agency as a "Conversation Rate Optimization Agency" (CRO)

Looking at data, identifying the path and converting.
Results and metrics can be mind blowing.

Average drop off of people that 'could' have bought from you.
What is working well.. what isn't implemented.

What will move the needle.

On going – leverage software to run tests.

Variations of web page – testing.

Consumer psychology.

How small changes influence conversion rates.

Split testing

The subtle tweaks that make a difference.
Add them all up.. big impact.

As ads get more expensive OR less accurate over time because of xyz .. it's taking the traffic you generate and CONVERT MORE OF IT. Maximizing conversions.
Exclusion audiences.
Feeding into the funnel .. and filtering, retargeting.
Ads are working.. but not converting.

How can we optimize this?

How have the tools improved over the years?

AI? Manual?
Went through a process of vetting, trying different dashboards.
But needed flexibility..
Relying too much on automation and not taking time to think about the numbers.
Has gone the opposite route and does more 'manual'.

See a spike in traffic.. and ask 'why'?

Unique industry .. conversion points aren't managed by client. Don't own the domain people are buying tickets from.
We need a part 2.
Matt's biggest takeaway…

The brand is them. It's obvious.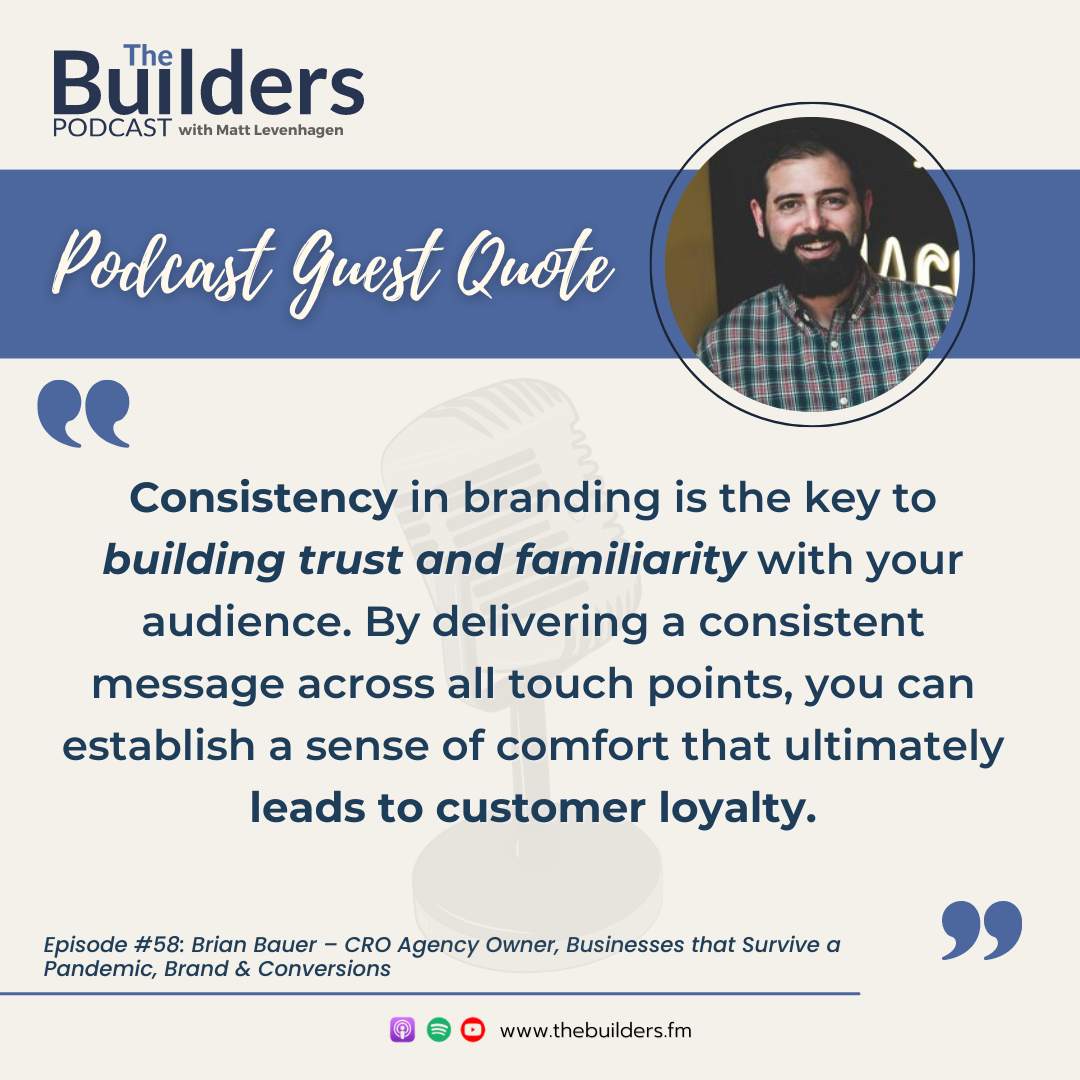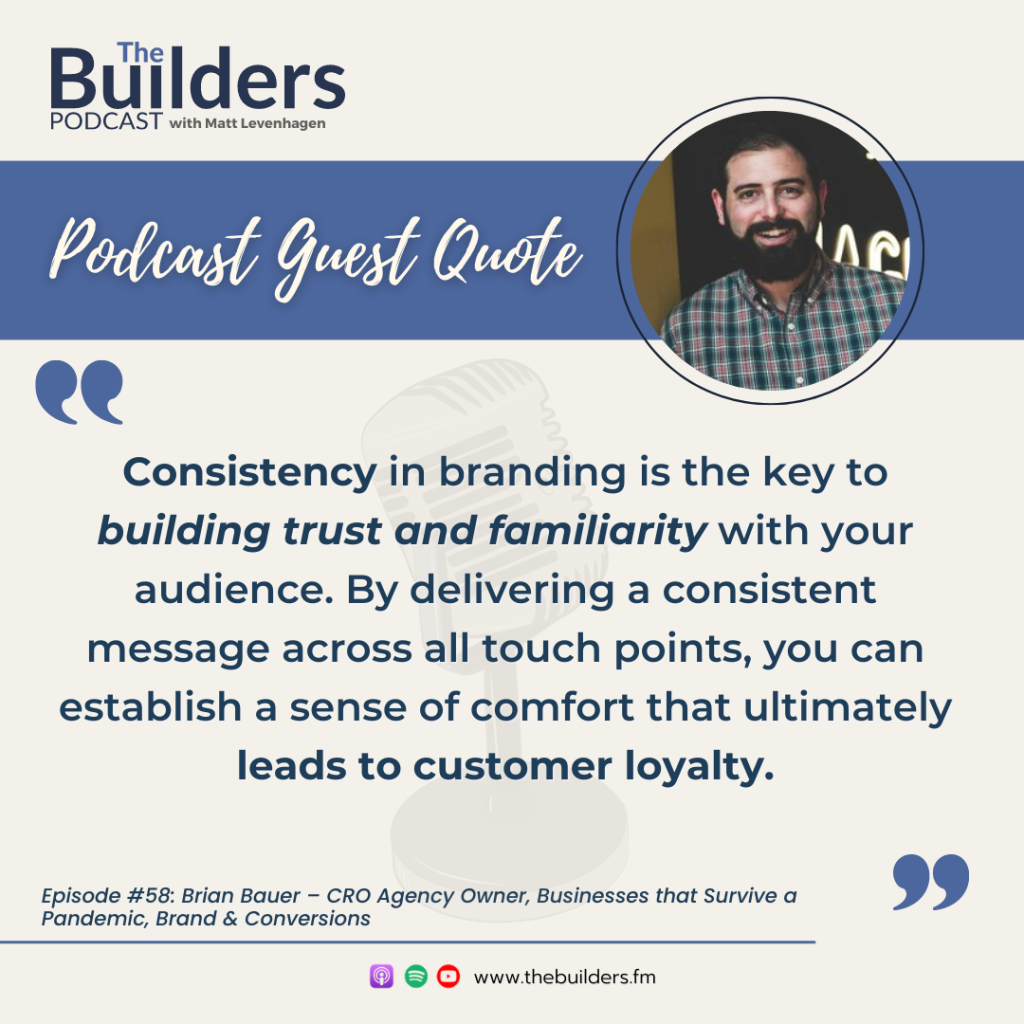 Check out these related Episodes: