Listen on: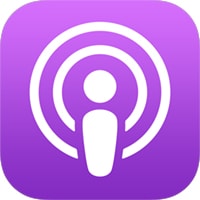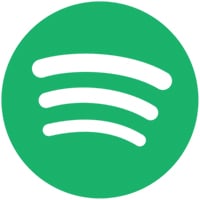 ---
Description:
Today, we are rejoined by Joe Matz. Joe had a light bulb moment, a campfire, an ah-ha…! And he wanted to share that with us. This new focus is what our conversation revolved around. If you do guest on podcasts or want to, THIS is your episode.
He runs some groups where podcasters and guests come together to 'mingle'. From that he himself has learned a lot. He shares some of the lessons he's pulled from these groups and his own experiences being a podcaster himself.
Why do people want to do guesting on podcasts? What holds people back? How are podcasts evergreen? These are some questions we answer. And we land on highlighting some of the common mistakes guests make. GREAT stuff if you want to get your message out there and share your own stories on podcasts. Enjoy!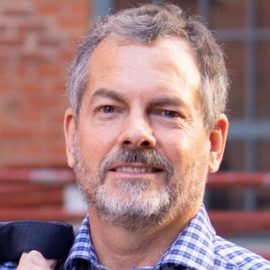 During my college years, and for a few months after graduation, my idea was to go into the food service industry. That changed 5 months after earning a degree in Business Administration. I got an offer to go to Italy on a two-year project…18 years later, after spending 9 years in Italy and 9 years in Brazil, I returned to the USA.
Over the last 30 years I have run and owned businesses including:
A Marketing and Advertising Business
A full service Restaurant & Sports Bar
A Mortgage Brokerage
A Convention & Public Speaking Business
A Language School
A Bicycle Tourism Company offering day tours
A Website Development and Hosting Service Company
2 Business Consulting Agencies, one in Italy and one in the USA
In that time I've learned some universal truths about building businesses. Today I work with small and medium sized businesses helping with niche market identification, message composition, marketing, sales training, pricing strategies, operations and process improvement. We help business grow and increase their bottom line.
As a Certified Professional Coach, I excel in building value and developing a plan for success using a systematic approach to create a unique business that stands out from the crowd, delivers results, and transforms a business into a money making machine.
My goal is straightforward – to help serious business owners see a dramatic and immediate increase in leads, sales, and revenue. I'll provide you with the tools, resources, and training that will make your business the dominant player in your market. I have a system that is tried, proven, tested, and true.
THE MEAT OF IT!
Intro
Recapping our last episode
Popularity of podcasts
Joe's podcast – 60+ episodes and going
He created a subgroup called 'the Grand Podcasters'

meeting once a month

learning and knowing how to be a better podcaster

Plan to teach things through-out the year (marketing, tech, asking questions, etc)
Every few months a mingle of hosts and guests

Created a course based on experience – Signature Program

From 'one to one' to 'one to many' – too complex, not working

The Day of the Pivot – 2nd Tuesday of November

At a mingle .. asked group, what do you need from us? What do you need to learn?
27 out of 34 said..

I want to be on more podcasts ..
More ROI
More engagement
I want clients

People want to be guesting on a podcast!

Matt's own light-bulb moment..

His story related to how his agency developed and how he found their message and focus.

Lean development – trying stuff.

Putting effort into something.. if it catches, it catches.. if it doesn't, it doesn't. Move on.

The opportunity that stemmed from his group.. he never expected that to happen.

Helping people get more ROI from their guesting experience
Can lead to some becoming private clients.

Why do people want to do guesting on podcasts?

POPULARITY.
Opportunity to tell their story for zero cost.
Getting in front of new audiences.

Podcasts are evergreen.

People finding the content for years.
Google's indexing.
More exposure for both the guest and the host. A win-win thing!

Today is the Age of Authenticity..
What holds people back from guesting?

Just be you.
Making mistakes is okay!
Podcasts don't have to be polished.
Going with the flow ..making it real.
Just get started and you'll get better just through doing it.

Podcasting as a practice ground.
Podcast Guesting Success course – releasing

Webinars coming up..
Helping people get better at guesting on podcasts
Helping people get your voice out there through guesting, telling your story, and lessons from experiences

Issues guests have..

Struggled telling their story
Went on too long.. didn't let the host guide the convo.
No CTA
Didn't promote it.
Show'd up late

Figuring out who your audience is and where are they?
Have a goal and weave it with your target audience
3 Types of posts he does..

Doing Lives .. better than meme or just text.
Check out these related Episodes: