Listen on: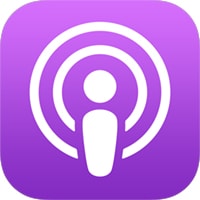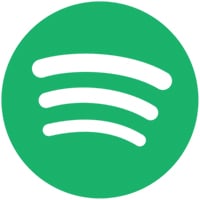 ---
Description:
Danielle is back with me for another episode. Today, I wanted to talk to her about her new website service, "Overnight Websites". I really wanted to dig into the idea.. we start by laying the groundwork and learning about the service itself.. the choices she made (eg, choosing Oxygen as the framework). Then we go deeper into the idea. I was interested in how she generated the idea, what inspired it, and how it developed.
We also, being the WordPress nerds we are, talked a bunch about WordPress, page builders, site builders, Gutenberg blocks, and more! We talked about what it's like to be a night owl.. (hint).. and her game plan. How has she thought about her new service and where she sees it down the road. AND.. how she'll get the word out. Enjoy!
Danielle Zarcaro
Danielle Zarcaro is the founder of Paperback Web Development and has been developing and maintaining custom WordPress websites for almost a decade. She loves snuggling cats and putting hot chocolate in her coffee. You'll often find her awake past sunrise and up in time for the sunset.
If you would want to connect with her on LinkedIn or Instagram, be sure to tell her you listened to this podcast (so that she knows it is not a random connection invite.) You may also check out the Overnight Website and the Websites & Queer Perspectives podcast.
THE MEAT OF IT!
Intro – Who's Danielle?

What does she do?
Choosing WordPress back in the day..

An intro to "Overnight Websites" – Danielle's new website service!

What is the focus..?
What framework she uses.. Oxygen

The reasons she went with this.
The benefits..

Site builder vs Page Builder

Replaces theme system.. with a plugin.
No theme development.. Oxygen development.

More on the benefits and drawbacks of using Site/Page Builders
The potential problems with custom themes/sites..
A lot of themes are difficult to switch from..
The client spent 10s of thousands on a theme.. are they stuck? Or what can we do for you?
The problem with developers now days ALL doing things in there own way..

And what happens when we inherit those projects.. the challenges there.
Shared some stories about nightmare set ups ..

Developers not sharing good documentation.. others picking up the project and hacking everything into a terrible mess.
Sites using multiple page builders…

Looking forward to gutenberg blocks future..
More on Oxygen ..

Flexibility to convert to blocks → One way.

Waiting for others to test full-site editing in WordPress
Transitioning.. Blocks, blocks, blocks..
THE CONCEPT of Overnight Websites

How the idea evolved .. branding
Business coaches input ..
The idea coming out of her life cycle ..
Researches other 'quick website services'..
The content first .. then build website.
Understanding this is for a 'specific' person.
It came naturally ..
She.. is the nightwatch.

Being night owls..

How Matt relates.. bartending nights for years, doing internet business and staying up half the night..

But then transitioning to going to bed earlier over time.

Her one problem working for others .. always late. haha

Instead she builds it into what she's doing..

The benefits with freelancing and internet businesses ..

Design your biz around your life.

Getting help from a biz coach..

Group of people she meets with..
Her clicking with her coach .. how that happened.
Helping her take things to a better place .. she can do more.
Filling the gaps

IDEAS: Not recognizing an idea at first.. or taking time to really 'see' it or develop it.

Sometimes an idea clicks, but you prevent yourself from taking risk ..
Maybe it'll get itself done..
Do everything you need to validate, but don't use it as an excuse not to start.

Gameplan with this business ..

IS there a vision? More organic? Is she thinking ahead?
Taking time to develop her processes, the service ..
Doesn't think to far into the future.. not a muscle she exercises
Focused on the next few months.
Building awareness.

How will she get the word out? Advertising? Content plan?

Facebook Ads ..

The exercise of creating ads is beneficial in and of itself.
Social media ..
Groups ..

The balance – opportunities to talk about it.
Floats some other ideas..
HOW YOU LEARN what works?

Her value as a developer .. not just your average quick websites.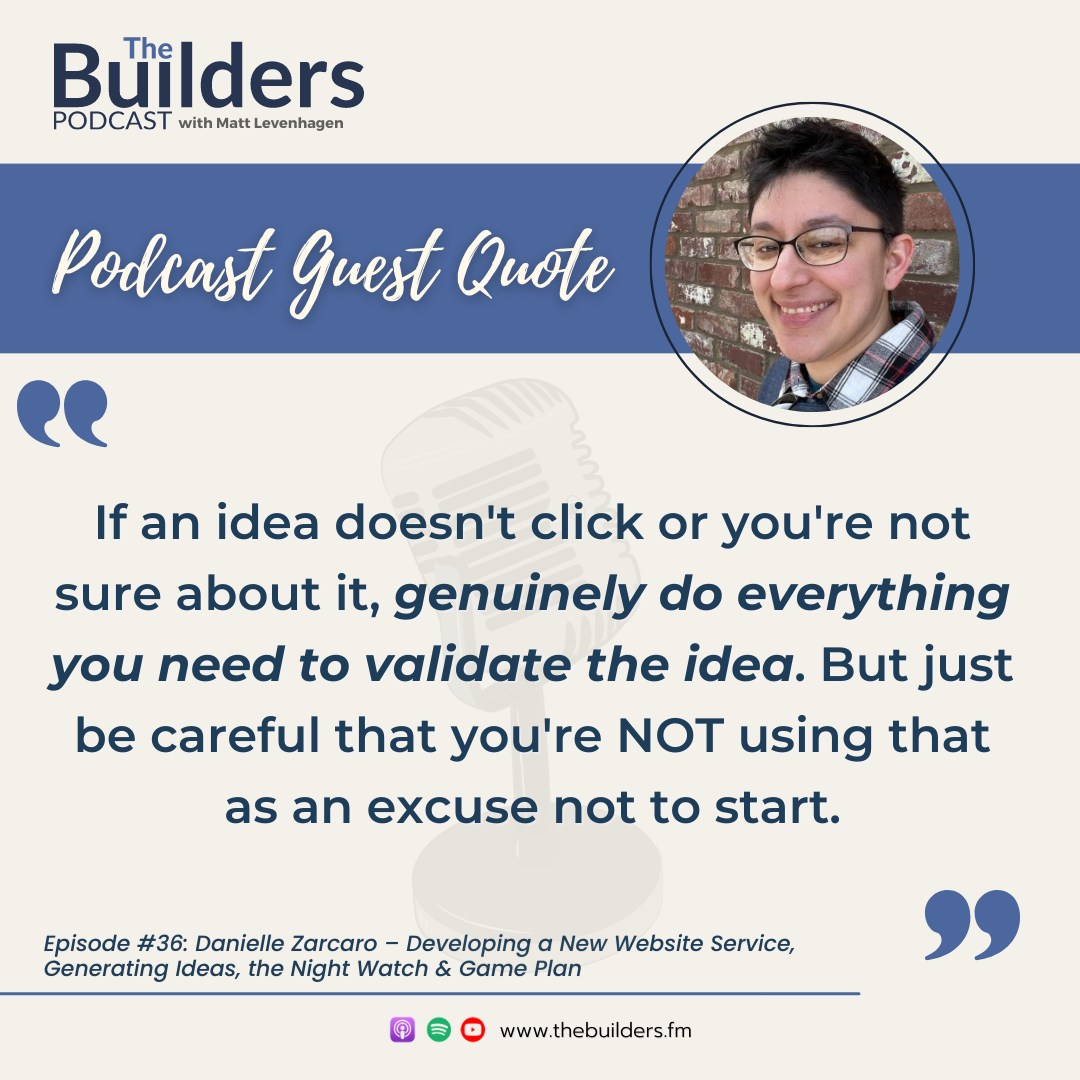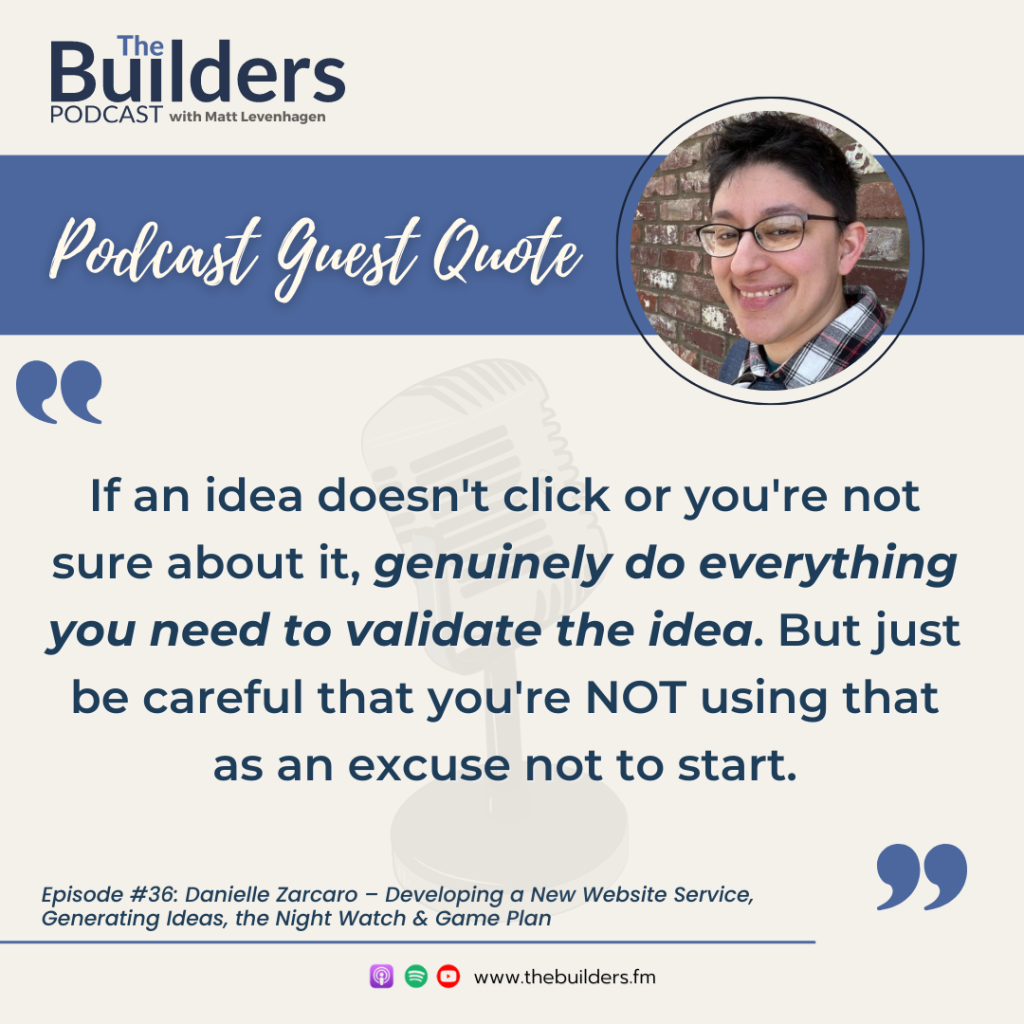 ---
Check out these related Episodes: