Listen on: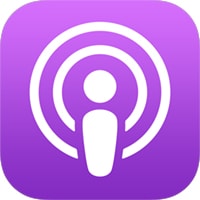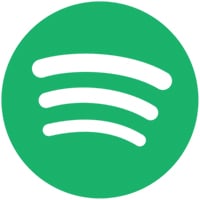 ---
Description:
In this episode, Matt provides his perspective on estimating – from the trenches. Estimating is an important part of any agency's business. That's how we win business after all. But if one is not careful, estimating can soak up a lot of time. The time that would be better spent in our areas of your business or taking care of your existing projects, clients, and team.
Learn how Matt approaches estimating in his AGENCY. When it's a 'cost of doing business' and when additional fees come into play. A big part of this is prequalifying before you spend the time. He discusses what he does upfront to save him (and the prospects/leads) time. How do you find out if it's a good fit first? How can you leverage intro calls? What other ways are there to prequalify?
But when do fees kick in? Listen to the episode to find out!
THE MEAT OF IT!
Check out these related Episodes:
Intro
Todays topic: Proposals and Invoicing

Do I charge for estimates or proposals.. for that time?

Estimating – an important part of our business/agency.
My volume

How many estimates do I have coming in at any given time..

How I treat agencies vs direct clients..

My perspective with partners ..

My software of choice: Freshbooks

How I use it for estimating and invoices. Review of the features I use..
Also, what it's missing, but I live with..

Estimates vs Proposals – How I see them.
Inclusions AND exclusions
DO I CHARGE For Estimating?

Not for every type of estimate, but I may!
A lot of estimating for me is part of the 'cost of doing business'.

How much time it takes matters..

If volume increases in the future..

Then I may do more 'charging' .. why?

15 Minute Intro Calls – helps me a LOT

A lot can be understood in 15 minutes.. assessing the scope and talk pricing
We determine if we spend time in this call.
If my price point doesn't fit their budget, that's the end of it right there.
$300 for a website? I'm not that guy.. haha

Productizing Services

Easy to estimate without spending a lot of time.. packages of services.
Inclusions, exclusions.. and limits.
Add-ons

Using Ballparks – quick estimates

May provide a range..
This isn't an official estimate

When we get more info, more discovery.. could change.

It's simply a starting point..
"A package like this typically costs 'x' dollars"

When things get 'more custom' with a more unknowns.

More exploration.. still depends on scope if I'd charge for this
Maintenance audits we may charge for.

We have a lot we may need to discover.
Quick, initial assessment.. identify red flags

Then if I have to go further, I'll say I have to charge 'x'..

You have to know your hourly value like a consultant here. This can be built into the cost..
Larger, more complex.. investing a lot of time. I don't like doing these larger scoped 'things' for free.

THIS is a service.
Careful: You don't want to do all this work.. and they say thanks, and hire a different person!
This is another reason to charge for things larger in size or more time.

THE BOTTOM LINE – You have to establish what works for you.

My model vs yours
Your volume plays a role.
How is estimating impacting YOU?
To charge, you have to have established authority and trust in the marketplace
When I charge the 'fee'.. provide that as a 'SERVICE'.
There isn't a ONE SIZE FITS ALL answer.

It can't put you out of business.
You have to understand our cash flow, time worth ..

BONUS SECTION (recorded separately) – More on Pre-Qualifying !

Just some additional words and thoughts on 'pre-qualifying' before you estimate
More tools you can use..
Check out these related Episodes: