Listen on: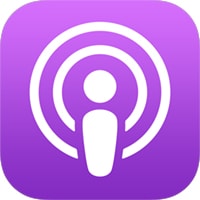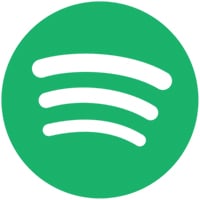 ---
Description:
In this episode, Matt dives into a topic near and dear to his heart: project management and time management… how to get things done.
He starts out recapping how 2022 is going, networking, and his experience so far with his new VR headset. Then he shares his experience from THE TRENCHES as it relates to the main topic.
A big part of how he manages his day-to-day is having an awesome team to help him in a variety of ways. But, as he discusses, the transition to having a team didn't mean he got less busy. It just meant he entered a new phase of his business this past year with a new role.
He talks about how he applies 'Kaizen', how he tracks time, how he balances and gets stuff done, self-managed teams, agile project management and so much more. And how he applies 'Getting Things Done' to his business. Digging into how he captures everything into his business's systems, processes, and documentation.. and how it forms a 'less stress' framework. In the end, he shares his vision for the coming years. Good stuff! Enjoy!
THE MEAT OF IT!
Check out these related Episodes:
Intro
More quests coming..
Unified Web Design celebrating 3 years in business.
Posting content is part of 'What We Do'.
How is 'networking' in 2022 going for us??

Alignable.. my first impressions.
Seeking local events..
WordCamp US in San Diego .. hoping to attend in September!

Attended WordCamp in 2017

My VR Update!!

After getting my Quest 2 .. my first few weeks.
How I'm already benefiting from it.
Apps I'm using: Tripp, Beat Saber, Supernatural ..

Meditation / Mindfulness
Exercise

Business applications

TODAYS TOPIC: Project Management & Getting Things Done

Project & Time Management become important as your biz grows
And always need to revisit
Chaos.. with some control.

A business person is like an athlete

Always working on ourselves and improving
Mental / Physical..

TEAMS

Teams don't equal things getting easier..

You don't hire a team so you can do less.
You add it as you grow ..

It means you move into a new phase in your business..

For me that was becoming more of an account/project manager
Helping the team

Acceptance – accepting your phases

Learning to enjoy and accept the role
Enjoy the journey

Business has become less about Matt

Becoming a servant leader
I'm there to help my team ..

KAIZEN – Continuous Improvement

Like an athlete.. always working on yourself.
I personally feel good today.. I'm in a good place. But I'm not perfect.. there's always something to work on.
The cycle of improvement

TRACKING TIME

New book I'm reading.. first of 2022!
I do executive 'stuff'

Learning to become more effective

Periodically tracking time throughout the year.

To help understand how you're ACTUALLY using your time.
Seeing the chaos..
I feel pretty good .. but room for improvement.

Importance of blocking time and ignoring distractions ..

It's difficult, but critical

Getting insight into days and how I'm blocking time

GETTING STUFF DONE

Balance
My Approach
I help move things along ..
All the OTHER things I do besides projects..
THE KEY: Keep it simple and streamlined

Capturing it all into your systems, processes and routines.
Not all at once.

The Book "Getting Things Done"

A key takeaway that applies to getting stuff done in your business
The benefit in applying this.. LESS STRESS.

I don't stress about stuff because I have it captures somewhere.

Using Mind mapping software
Continuous flow of projects..
Giving things to others.

Building the team.
Using Scrum
Building a team that can manage itself..

Anti-micro-manager
I trust they are getting stuff done
I'm there to help them

It's a less stress approach..

I know if people are doing work by what they deliver.

Goes hand and hand with good documentation and processes..

My daily 'fly-by'

The flow
Essential activities routine
Keeping an eye on everything ..
BUILT HABITS
Starting my day with a quick review..
Critical functions keep work flowing..

Continuous delivery
Daily assignments
Daily reviewing work

Creating habits
All this.. without burning out.

Take breaks as you need them.
If you can, design this.. balance.

You don't need to work 12 hours a day to get everything done.. if designed right.
How I see the FUTURE of my own business

Things will change over time..
No specific time frame " I know I'll get there "
Grow our team

I have a vision of a team.

Just get better at everything including docs, process, systems etc.. at what we do.
Why my goals don't have an exact timeframe.
Being really good at what we do NOW

Take care of what we have

Continuing the content..
One day, one client, one project, piece of content.. one episode at a time.
UNTIL NEXT TIME
Check out these related Episodes: