Listen on: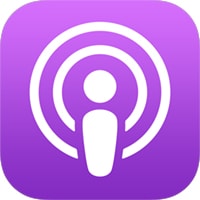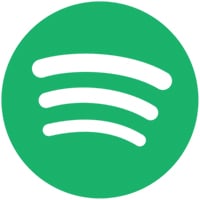 ---
Description:
In this solo episode with Matt, he talks about 'building' from a different angle.. building YOU and your confidence. You can have a perfect idea and a perfect plan to execute that idea, but if you don't have the confidence or ability to see it through, then that's a sad state of affairs. You deserve more in your life!
We have enough obstacles and things to overcome in life and business, we certainly don't want to stand in our own way. You don't want to be paralyzed and not take action because a small voice inside you says you're not qualified..
Matt pulls from his personal journey building himself up over the years, building confidence, and finding himself in a place where he doesn't allow 'Imposter Syndrome' to control his own pursuits. You'll be introduced to a number of areas that he believes changed him for the better over the past 3+ decades and could help you if you focus on them.
THE MEAT OF IT!
Check out these related Episodes:
Intro
Why this topic.. on The Builders.

Building YOU so you can go out and build 'stuff'.

What is Imposter Syndrome?
Disclaimer – this is my perspective.

My background plays into how I see things..

The answer is not a one size fits all –

There isn't a magic bullet.
It will take effort.
We're all different…

We are all imposters?
Building Confidence & Controlling the Syndrome.

It's a holistic approach.

Younger years.. how much I've changed personally.

My 30 year journey of self-improvement.

You have to WANT TO work on yourself and believe you can.
Small steps.
FIRST – Focusing on Your Craft

Simply get better by choosing one thing that will have the most impact.. something you can start working on today.
Learn one small thing at a time..
Just do something if you're thinking about being an imposter.

NEXT – Hang Out with Everybody

People are people.. every one has flaws.
Getting comfortable around authority figures.
Putting people on a pedestal.. and how that's overcome.
My decade of Bartending
Patterns – types of people emerge.
My move to East Side of Milwaukee.

So many experiences and friends
A lot of diversity

THE DANCE FLOOR

Being around confident people.. rubs off.
What's the worst that can happen?

Sales Experience & learning the psychology of people.
Learn about people because you're in the people business.

How it relates to the imposter syndrome.

NEXT – PHYSICAL EXERCISE

Weight Lifting
Running..
Martial Arts

NEXT – MENTAL EXERCISE

Reading
Working on your 'brain' outside of work.
Having a hunger to succeed
Puzzles ..
Knowledge of your craft..
Writing – starting a blog..

Forces you to think deeper and organize your thinking
Research..
The activity helps you become more confident on a topic.

My example of getting better at website Speed by doing, reading and writing.
COMMUNITY

Hang out with others in the same realm you work in..
You learn others are just like you.

NEXT – CALMING EXERCISE

Meditation / Mindfulness

My past meditating ..
Learning to control emotions

Tying it to the Imposter Syndrome.

Using what you've learned to manage the thoughts..

LASTLY – TAKE ACTION

Get to work..
Patience, it'll get better in time.

We'll ask others over the years how they think about Imposter Syndrome and confidence.
Check out these related Episodes: