Listen on: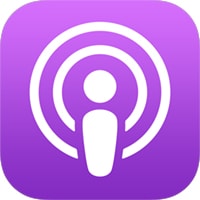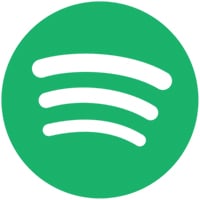 ---
Description:
Our guest today is Inbal Claudio. We listen to her story from working in the service industry, starting a real estate brokerage, starting her own candle company to pivoting to a tech startup. We all hear the stories of non-techie founders who try to start a tech company or build an app with no experience. She was the same, but she found her way through this gauntlet! A lot of lessons were shared.
This is where her support systems come in. Her father, being in tech was able to be a sounding board for her. Her husband was very supportive too. She was able to find, through some trial and error, a great developer to help her build, maintain and manage the project. We discuss the pitfalls of trying to find good developers and things to look out for; there are a lot of people that aren't entirely truthful in that space.
Besides those challenges, we also talk about how she balances everything as a Mom and wife to someone in the military. There are a lot of nuggets of inspiration and insights in this episode for busy moms wanting to become an entrepreneur or those looking to build something in tech starting from a disadvantage. Enjoy the listen!
Inbal Claudio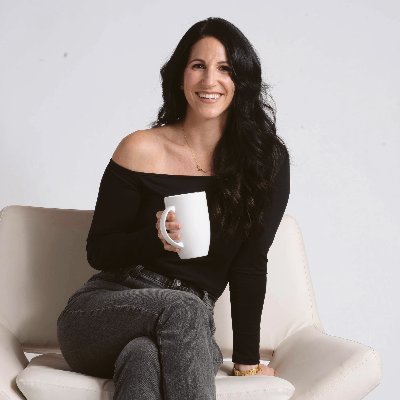 Inbal Claudio is an entrepreneur, military wife, and mom from Southern California. In 2019, Inbal started researching influencer marketing tactics for her small business. However, the platforms she discovered were completely out of her budget. Inbal's own experiences lead her to decide to do the next best thing which is to create a platform where everyone is welcome. Like Minded Collective is a networking marketplace where like-minded influencers, brands, and businesses can all connect.
THE MEAT OF IT!
Intro
Where's she from:

Originally from Israel
Grew up in Orange County, Cali.. majority of her life

College.. worked every day since 16 years old.
Multiple jobs at a time.. worth it, loves working hard.
Service Industry..
Realization she needs to work for herself.
Real estate license, started her own brokerage

Didn't like being the bearer of bad news.
Still has the brokerage ..

Started working with company with an Entrepreneurial mindset.
After meeting husband, started a candle company.

Making candles in her kitchen ..
Had a lot of connections to get business.. a lot of business, Aug, 2017.

Moved to North Carolina ..

Challenge to rebuild in a new city .. build up reputation again.
Great learning experience.

Had her first child..

Realized she can't do farmer markets anymore..
Decided to launch a tech platform inside.

What inspired her to become an Entrepreneur?

Dad software engineer .. working for a company.
He had a small company building computers.
Dad hardest worker she knows.. foreigner in a new country.
But didn't have Entrepreneurial role model.. which explains the mistakes.. but learned a lot.
Had support of parents.

Wanted to help her.. great support system.

Her husband's support.

He didn't have a business background either ..
But very supportive, helping ..

Journey as a Mom

Having a child .. balancing that.
Moving back home.. covid hits.
Again, lots of support of parents. Helping with kids.
Husband gone a lot.. couldn't do this without her parents + nanny.
It takes a village.
It's a lot of work.. but doesn't think about it unless she's talking about it.
Motherhood, being pregnant, hormones .. while building a business.. having the support system is so important – "you can do it".
Still, it's hard. Even with that support system.

A lot to balance.
People understand the challenges.

Rolling with it.

Why tech?

As a new mom, hard to do the candle biz..
Transitioned to online sales ..

Influencer marketing.
Gifting candles ..

Found influencer marketing platforms.

DB of influencers ..
Connect there.
Tried.. pricey, minimum requirements difficult.

"I'm going to start a platform" to solve this.

Platform for small businesses, small brands
Nono or Micro influencers ..
Those being overlooked
Tech builder with no tech experience.
Build a community to connect and learn from one another.

For influencers and women founders.

Then.. adds education aspect.
Becomes a social media platform for creators and female founders.

Weekly marketing master classes.
Experts each week.. teaching marketing wise.
Launched 4 months ago.

Identifying markets not being served.
The challenges starting a tech company as a non-techie.

Solo founder.
Dad a software engineer.
Finding developers.
Developer that outsources overseas.

The owner didn't know what he was talking about.
8 months back and forth.. out of the loop. No communication or delayed.
Eventually isn't going in the right direction, calling it a loss.

Found another person.

Could manage it.
Clear that she didn't want it outsourced outside the US.

Good communication, same day.

No problem.. and then he hired someone that outsourced it overseas.
Found another guy..

Not quick, but doing what he was supposed to.

At launch knowledgable enough to hire herself.. someone to just fix bugs.

Quick communication.. needs efficiency.

She found someone else.. on UpWork. Super lucky.. extensive knowledge.

He still helps her today.
Brainstorms with him, gets on Zoom, explains things..
Need this type of developer if you are a non-technical founder.

A developer to work hand and hand with that will teach you.

Story on UpWork ..

Her process:

Created a series of 5 questions ..
Good? Another 5 questions she asked ..
Then an interview.

Frauds on UpWork ..

They outsource without telling you..

She required a Zoom with camera on.

They'd cancel because it wasn't them.

Talking to developers as a Woman.

People will take advantage of you.

Find a mentor
Video is huge ..
Developers can't be EVERYTHING.

You don't want to pay someone to learn how to do 'that' ..

Facebook Groups for Women in Tech – good starting oints.
How is business now?

Things changing ..
500 users.. influencers looking for small brand.
Building out each aspect.
Just reaching out to people.. messaging on Instagram .. 20% respond.
Building her email list.
Website 99% ..
Going to do Facebook ads
Pricing structure ..
Just getting people in on free level first..
Scream from the rooftops!
Starting an Affiliate Program.

So her raving fans can make money with this..

Cold email, cold DMs ..
Right now doing it all herself.. but now hired an Intern.

Repurposing content.
Help with video

Onboarding ..

Recording trainings.. so she only has to do it once; future hires.
Document once.
Check out these related Episodes: