Listen on: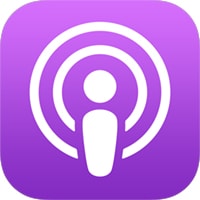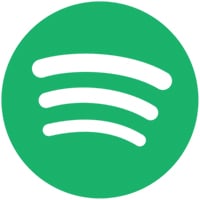 ---
Description:
In this episode, I'm joined by Christina Hooper. Today she helps those that have fallen out of love with the business.. helping entrepreneurs take things to the next level via consulting and speaking at events. While she'll tell you her entrepreneurial story isn't anything special, I'll beg to differ. While it's not flashy, it's certainly inspiring none the less. We all arrive at our destinations, where we are today, on varying paths.. and within that there are lessons and common threads that others will connect with or find inspirational.
But the best part of this chat was that she weaved in her thoughts and ideas around how to tell a good story as a guest on podcast! What do you do when you story isn't "Things are going ok, but then.. your world falls apart.. you lived out of a car, homeless.. and some amazing things happened to turned everything around"? When you're done listening to this episode, you know what to do.
At various points of her story we dive into relevant topics that contain great lessons. From the power of strategic partnerships, the evolution of hiring.. to what you need to do to prepare to sell your agency or business. So much gold in this hour. Don't miss this one!
Christina Hooper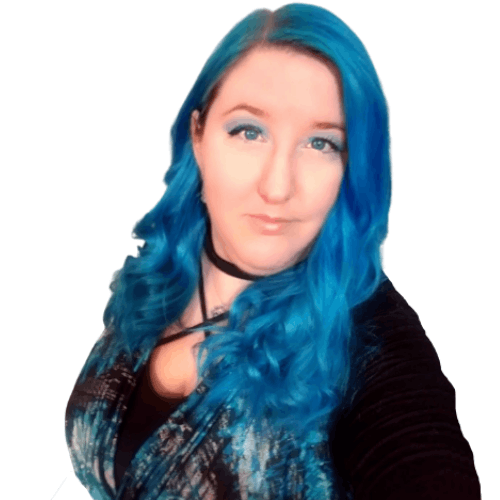 Christina helps entrepreneurs build businesses that enable their lifestyle instead of taking over their life.
She uncovers their superpowers and focuses on the big-picture ideas and in-the-trenches execution they need to help them create scalable ways to generate profits and create a community of raving fans.
THE MEAT OF IT!
Intro
News: Removing → Always talking about the entrepreneurial story requirement for first episode.
Today we're talking about her entrepreneurial story, but .. spinning in a conversation about 'how to test your story as a guest'.
Flavors of Stories

Entrepreneurial stories.. all have 'this' in common.
The boring story.. just didn't want to work in a cubicle.
All over the place..
Everyone has something they don't like about working for someone else.

Started out in Engineering, mechanical drafter.

Racking up 100s of computer violations.. suspended, but came back and got promoted.
She didn't like inefficiencies.
Worked there for 5 years ..
No big 'life sucks' moment though.

The promises of working in a 'job' ..

At some point, it's better for them to move you out to bring in someone cheaper.
She decided she wanted to do her own thing ..

What do you do when you story isn't "Doing this.. world fell apart.. living out of their car, homeless.. and had to pick themselves up"

Yours isn't that. Don't have a big story.. just worked hard.

Start seeing themes with your story.

Like her story about hacking.. being efficient etc.. carries over to what she does today.
I'm going to be happy.. Be true to yourself and what you want.

When I wasn't happy in my business, I wasn't following what I wanted.

Started off in just design.. graphic design work.

Doing on the side while she had the job.
If I can code 'x', I can build websites.
Teaching herself to do it.. let's build websites now!

Trying to help small business grow their business.

Trend continues the whole time.. what she offers just evolves.
The heart of it stays the same.

If you tell your story, there's probably a common thread like this.

Her talking to Entrepreneurs falling out of love of their business ..

Surprising how many there are.
Throw everything away and rethink everything .
What is a good fit, what else can you do?
We create a job.

When you create a company that does marketing, you are no longer a marketer.

11.5 hour marathon website build.

Built an entire website from scratch.. in a day.
On the side. For fun.

She put in application to speak at Traffic and Conversions!
You can still do that fun stuff on the side, but you kinda move over to running a business.

But the things you do can still be fun!
You like the transformation for the client..
You can still talk strategy, be there for grand reveal.
Others doing the hard work.. all day getting the good vibes.

Back to her story..

The journey of trying a lot of things.. pivoting often.
They day it all comes together..
How many different things has she done..

The challenges of phasing out a hosting/reseller biz.
Evolving..

Looking at what you're really good at and what your clients need.
The epiphany the hosting piece wasn't really their skillset..

Wasn't the best option for her clients.

Maintenance piece .. but there are better services.

Now, what they do.. being someone their clients can call, first touch and they refer.
Cheaper, faster to go to this other service.

What they do do.. building a funnel.
They become a resource..

She wants to make an impact, make them happy and help them grow their business (her theme).
When she tried advertising ..

"Run ads!" .. while waiting for the organic.

She sucked at running ads.

Being a great copywriter.. trying everything. But still didn't work.
Now she refers to other specialists/experts. Strategic partnerships!

Strategic partners – define what you're going to do and then network with other agencies.

The benefits.
Managing different types of employees, teams..

Different personalities and skillsets.

Her evolution.. hiring people.

Tried to get other people to talk to the clients. Still learning..
You can't hire someone to be 'your' boss.
How to make it work to have someone else communicate with a client.

Having an assistant. Not project managing..

Hard to hire a project manager.. to remind the boss to get things done or things you need to do.

Entrepreneurs are really good at failing forward..

Just keep taking on..
A magical way of everything working out.

Work longer hours..
Doing things not making you happy.

"The clients don't care.." if you do 'x'.

They only care about the end result.
Finding ways to make it faster.

Am I a saas company or a marketing agency?

Doing custom coding and sites.. that wasn't her model

Would have been a different biz model.

Having too many different business models.

Simplify and focus.
Running multiple functionally different businesses.

Business owner

You can have two primary roles .. if you're out of the day the day doing.
CEO or Spokesperson.. startling both. Each can be full time. Two different jobs.

Podcasting..

How Matt thinks about it..
Realizing it wants to be a business.

So many different job roles,.. whole humans could do these things.. as Entrepreneurs we try to do all of it.
Her making 3-5 year path.. pulling out of the day to day to run the company.

So she can eventually sell her agency.
Making the brand stand alone.
Diluting the influence.. only 5% of the reason people come to your company.
The 5 Exits. (from Roland Frasier, Epic Challenge)

Over a timeframe.. an order of things to exit in your business.

She's not off the line yet.. nor is Matt.

You need to be a strategy consultant.. to retain clients longer.

Working yourself out of making money.

Selling an agency.

3-5 year plan..
How you get evaluated.
How to sell it for more ..

Remarkable vs Rocketbook – random comparison.
Recap → Telling a Story.

How she did it..
Making it relevant to the audience.
Had conversation at key segments.
Did tell whole story. It was chronological.

But broken up into teachable moments and made it relevant.

Telling a story, but giving breathing room .. a little gap to slot things in.
Being conscious of those things.. knowing your topics.

The highlights, fun parts.

Didn't spend too much time on the bad parts.

Stuck to highlights.. keeps it light
Some mistakes and screw ups.. but not bringing the vibe down.
People likes listening things that make them happy. Be fun.
Telling crappy parts in a fun way..

Keeping people on the podcast longer.

Where can people find you..

Who can she help.

ACES – Agencies, coaches, consultants and other expert entrepreneurs. B to B space.

Falling out of love with the business.. can't get to the next level
Check out these related Episodes: