Listen on: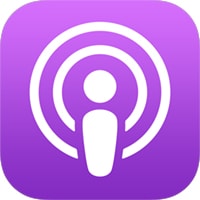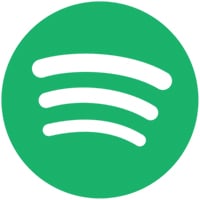 ---
Description:
In this episode, I'm joined by Atiba De Souza. Atiba has been around a long time on the web! He started building websites in the mid-90s. And in fact, they did something really, really innovative for that time. They built website search engines! BEFORE GOOGLE! That story alone is so fascinating.
We're taken through the evolution of the web in this one.. In the 2000s he started working for an agency with government contracts and building search engines for them (including the EPA!!). When that phase was behind him and after some soul searching he started doing work for the private sector again.
In this phase (2003-07) he realized Google and Merchants on the web had a problem. He figured out what it was, the solution and helped both solve those problems. He saw new problems just a few years ago.. and explains why he's hyper-focused on video creation and marketing!
Really, really great conversation. Especially if you find yourself wondering how to get your content in front of your target audience.. or trying to figure out why you aren't getting the results you expect in search. You'll gain some insight into how to solve that.. and some great tips around how you can gain the courage to create a video for the web! Enjoy!
THE MEAT OF IT!
Intro
Why Atiba thinks 'stories' are important to tell.
His story starts in high school.. mid-90s.

Someone asked him to build a website.
Started a company with a couple others.. Script Computer Consulting.
Building websites .. no one else knew how to do it at the time.

Something that happened while building this first company.. carried with him through the next 25+ years.

When you have a problem, you realize others may have that same problem.
1996 .. doing research and saving bookmarks.

3 of them sat down and they wrote a search engine to search their own bookmarks. Used PEARL w/ a flat file database.

This was BEFORE GOOGLE!!
Started selling that to clients.. websites w/ website search.
He's been in search for over 25+ years.

About 98-2000.. the biz started to fall apart.

He was bringing in clients.. partners wanted to do something else.
Large client .. physical magazine trying to go online. Make it searchable.

Someone approached him for a new gig..

Went in as a consultant.. government consulting. Logistics Agency doing work for the goverment.
Built a team .. building systems for various States and Fed agencies.

Largest .. for the EPA.

As data came in to the EPA..

They needed searchable.
They build that search system.

It was great.. great money.
But 2003 .. Proved it would work. They wanted to expand it, but they fired the agency he worked for. Hired someone else.. to start over.

That ate at him to his core..

They devalued his work.. money, experience was great.. but it felt like crap. You put so much into something and they threw it away.
A 30 person team.. all of their work. Gone.
Burned him out.
The new agency made a mess of everything .. years later they were still using his system he built.

He left government.. went to private sector. 2003-2007.

Was lost for a little while.. trying to figure out what's next.
Realized Google's problem with search.

The spam problem.. black hat SEOs.

His Clients problem..
Both sides having the same problem.

The client is trying to communicate to customer and get great info to customer.. not sure how to do it. Customer couldn't understand them..
Marketers tricking the system to rank to the top of Google search.

How do we solve both these problems?
SEO was being born.

His background of knowing search inside and out .. he could try and understand what search was trying to do; what the algorithm needed.
How can he help his clients communicate better and figure out what Google wants.

Creating content that will rank

Did that through 2020…
Matt's input on what those early years were like – Google search.
He is always about understanding what it means to win for EVERYONE.

Designing something that the majority of people win.
As of today he has ranked 3000 pages on page one of Google.

Because he's figured out what Google wants and what the client needs.

What keywords ARE ranking.

Don't argue with Google. Creating another piece of content to try to rank for the one you were originally targeting.

What happened in 2020 .. after ranking those 3000 pages.

Started running into challenge of people getting smarter.. good thing. But means it's harder to rank in search. Even for longer tail.
Asked, what's next?
Rewind.. 2018. Idea to create a video series for a client.

"Sounds wonderful.. we don't have the budget to do video"
And he shelved the idea.

2020 .. harder to rank. People lost their jobs, took course.. and called themselves experts.

Back to 2000s. People manipulating public perception of what could be done.
People creating programs that didn't actually know what was going on.
And it was a bigger problem because of the pandemic.. everyone needed to figure out how to get their pages ranked.

They didn't have feet coming into their door or what they had before is gone.
I need people on my website.

Had a 1000 conversations on Facebook after creating a page.. to talk about this.
Went back to asking the questions:

What problem is the customer/client having?
What is the problem Google is having.

Enters Video.

People's attention spans were shortening.. tiktok, instagram

Google asks.. how to compete with them.
Doubling down on video.

Google needs business owners, thought leaders.. those good at their craft. Creating Videos.

Same content creating in blogs.. they need that in video.

Google started reclassifying it's database – these are the keywords we want to rank video for first.
And so again, giving Google what they want and solving the clients problem.

Now he's a VIDEO CONTENT MARKETING AGENCY.
Matt's process 1.5 years ago to determine what paths to take to market his agency.

"What can I do more than the average competitor is doing.."
"How can I stand out"

You can't fight Google..

Figure out what they want.

Matt's experience learning how to do audio and then video.

Hearing the voice the first time..
My conversation with Vova at Freemius.

Talked me into doing Video.
That's when I doubled down on video.

Finding that confidence to do it.
Matt's experience doing 100s of TikTok comedy videos.. how that helped with confidence.

Atiba's tips for those that are a little shy to do it..

His Story recording videos.. 100s to 1000s of videos.

Has only listened to 10 himself. Records them, uploads.
Didn't want to see or hear himself.

#1 – You don't become a natural until you post enough ..

Building the muscle. Just gotta do it.

#2 – Hire a coach – like him.

He hand holds.. makes process simple, easy and fun.
How to help people get on camera. Simple, easy, fun.

Your audience wants to connect with the REAL YOU.

They aren't looking for polished ..
Clear your throat.. if you have to clear your throat. Human, natural.. it's ok.
Being authentic online.. what does that mean?

Example of Russell Brunson.. keeping his first videos up as an example.

"Was a hot mess".. awful when he started.

Takes 40 videos.. let's get through those. It's ok.
How to get in touch with him.. where can people find him.
Check out these related Episodes: