Listen on: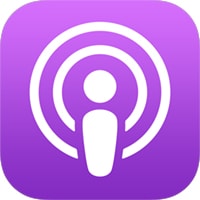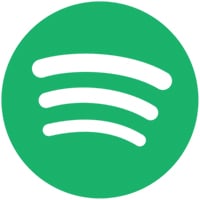 ---
Description:
In this episode, I am joined by Melane Mullings. Melane has an incredible story. When she was just 17 she was diagnosed with cancer. While she did beat cancer, the experience she had had a real impact on her and was a catalyst for what she did with the rest of her life.
One of the things I noted is she doesn't just identify problems and endure through them.. once she has endured, she looks for ways to make the change and improve those things. As an example, her stay in the hospital and poor emotional care motivated her to become an RN and eventually start a nurse recruiting business.
After 13 years she sold that business and started a consulting business and wrote the book she always planned to write.. in fact, she wrote the chapters on her business journey! Besides her own story, we dive into some of the topics she is personally passionate about.. in the context of helping others succeed. Getting to know yourself, the power of reading a book a month.. to Emotional Intelligence (EQ). Great stuff! Enjoy!
Melane Mullings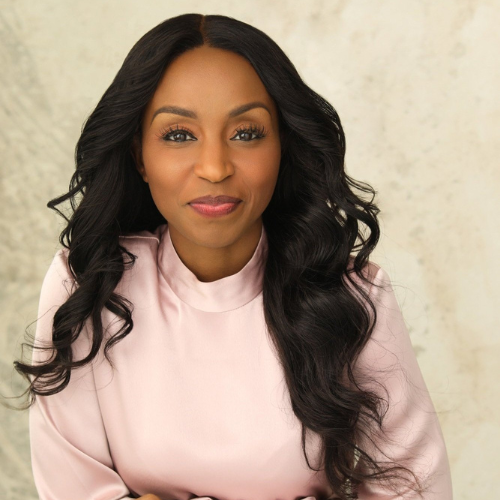 Melane Mullings is a successful entrepreneur, cancer survivor, former registered nurse, founder of Aere Management Consulting, and now author.
Melane's cancer journey provided her a deep understanding of the foundations of success which she extrapolated to her first entrepreneurial venture in the healthcare recruiting space.
Thirteen years after establishing and operating her nursing recruitment firm, Melane successfully sold her business, and is now sharing her unconventional, yet proven strategies to success in her #1 bestselling book: Lemonade! Squeeze Your Challenging Life Experiences Into a Successful Business, and through her Business Management Consulting practice, Aere Management Consulting.
Her consultancy grants her the opportunity to help struggling business owners transition to a state of sustained profitability, accomplish their business goals, build a solid foundation for growth, and learn strategies to enjoy an improved quality of life as a business owner. And through her book, her readers gain a deeper understanding of her three-pronged approach to success, as she reveals how to create and develop a purpose-driven, impactful, sustainably successful business.
Melane is passionate about helping others unearth their life's purpose, and empowers her audiences with key strategies they can practically implement to earn more, work less and unlock a truly fulfilling life.
Prior to starting her business ventures, Melane graduated with honors from Queen's University in Canada with a Bachelor of Nursing Science degree, and has worked as a Registered Nurse in both the United States and Canada. Melane holds the Registered Professional Trainer designation, is Business Management Consultant, and is on a mission to encourage, empower and equip an army of business owners with strategies to positively impact their world through the operation of their sustainably successful, purpose-driven ventures.
An active volunteer, philanthropist, Board member of the Canadian organization, Immigrant Women in Business, and a mentor with Futurpreneur Canada, Melane is also an avid reader, passionate Christian, and a lover of live jazz. She enjoys travelling (especially to Hawaii!), spending time with her husband and resides in Vancouver, Canada.
Her motto: "go boldly, dare greatly, love passionately, live intentionally" fully encapsulates her approach to life.
But after spending many hours developing a unique SEO content framework and showing it to a few contacts, helping them use the system, he realized that his framework could help e-commerce businesses grow website traffic using blogging. That continues to be his focus today through his agency!
THE MEAT OF IT!
Intro – Who is Melane?

Passionate about helping other live the fullness of their life's purpose and create impactful, sustainably success businesses.

Her background – how she became an entrepreneur, inspirations.

Not the traditional story .. wasn't planning to be a biz owner at all.
At 17 diagnosed with leukemia.

Clinical care world class.. emotional care sub-standard.
Nursing shortage.

Recovery

Survival guilt

Wanted to get meaning from the experience.
Cross-roads moment – "If you're going to do something for 8 hours a day.. it should be something you're passionate about"
Didn't want any other patient to go through what she went through..

Became an RN/nurse.

Realized the issue was the nurse shortage..
Burned out again..

Created a business to address the issue.

No biz experience, no idea.. but had a purpose.
Nursing recruitment firm
Lack of connected care.. what drove her to help others.

Nursing recruitment firm

Worked in small communities in Canada
Served those having a hard time recruiting staff
Also helped the nurses find jobs .. a need on both ends

After 13 years .. sold the business.

Intention was to prove concept and sell in 5 years.

Plan was from the beginning to write her book too..

Written in real time.. as she was learning, was writing the chapters.
Learned the lessons.. wrote it down.
What the process of building a strong business looks like.

The challenges of running her business.

Took 3.5 years to make first dollar.
300k in debt.
Sounds great at the end! But.. yeah.

Helping people understand and endure the journey.

Years of valley's and challenges.
Every day waking up and hearing 'no'.
Creditors calling ..

ENDURANCE – ups and downs.

It's a process to get to sustained profitability.

What was her biggest challenge in those years ..

Was … overcoming … _________. (tune in! )

Struggling as a leader will impact your business.

Understanding your own weaknesses.
Developing into a leader to handle the success and get to that level.

60% of small businesses are unprofitable

Out of that 30% breaking even ..
Other 30% losing money ..
42% not enough of a market need ..
Why is that?

Understanding who we are

And how it impacts your business.

Seeking out therapy

72% of entrepreneurs suffer from mental health conditions.
She only experienced a panic attack until she got in business.. or depression.

Every business will have issues ..
Reading – does she recommend to people to read books?

BIG YES.
She was a student of business.. constantly reading.

Humble enough to realize she doesn't know what she's doing..
Courses, Conferences etc..

HUGE – become a student of business.
Prerequisite for her clients – reads one book a month.

Business books, memoirs ..
One book she requires – "What happened to you." by Oprah Winfrey & Dr Bruce Perry

Trauma and how it impacts how we show up in the world.
Recognizing.. social awareness. How are you showing up?
Unpacking what's happened to people.

Encourage them to understand .. you have to become a student of business.
Another books she takes them through, "Emotional Intelligence 2.0" by Travis Bradberry & Jean Greaves

Really powerful.. teaching you how to become emotionally intelligence.
90% of super successful are high in EQ

What is Emotional Intelligence
EQ – you can grow to become more Emotional Intelligence ..
By learning EQ yourself, self-improvement.. that translates to understanding others better.
Social Awareness & Relationship management in the work environment

Work environments – people want to come to work.
An employer that cares.. investing in your employees.

Where do referrals come from?

The relationships you've built ..

Team will refer too if you've built a good relationship with them..
Clients

Example of one of her clients..
Caring about what's going on in their lives..

Became a brand ambassador

The ability to listen..

EQ – is huge in your business.. if you invest in this.
FINAL ADVICE – Great Stuff! (tune in!)
Check out her book, "Lemonade!"
Check out these related Episodes: