Listen on: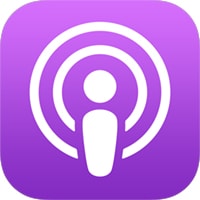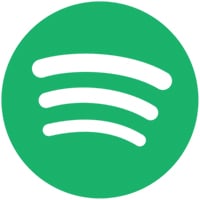 ---
Description:
In this episode, I'm joined by Jono Petrohilo. Jono has a VERY interesting story. He has a background in fitness and share's his story of running bootcamps in Australia. His journey from being ranked #75 to #1 within a year is truly inspiring!
What led him to courses? It starts by him leveraging courses himself to find greater success in what he was doing in fitness. Eventually he starts creating his own courses in this space and achieving great success. Today, he generates over a million dollars a year selling courses and has won the "Australia Fitness Educator of the Year" award twice for what he provides.
Today, Jono is branching out and helping anyone that is interested in creating and promoting courses in their niche or vertical. So he's going outside of fitness to share his experience from the trenches. He provides some great insights, advice and tips for anyone that wants to get started. There's so many benefits to creating courses.. I know you'll walk away from this episode inspired to do more courses or get started!
Jono Petrohilo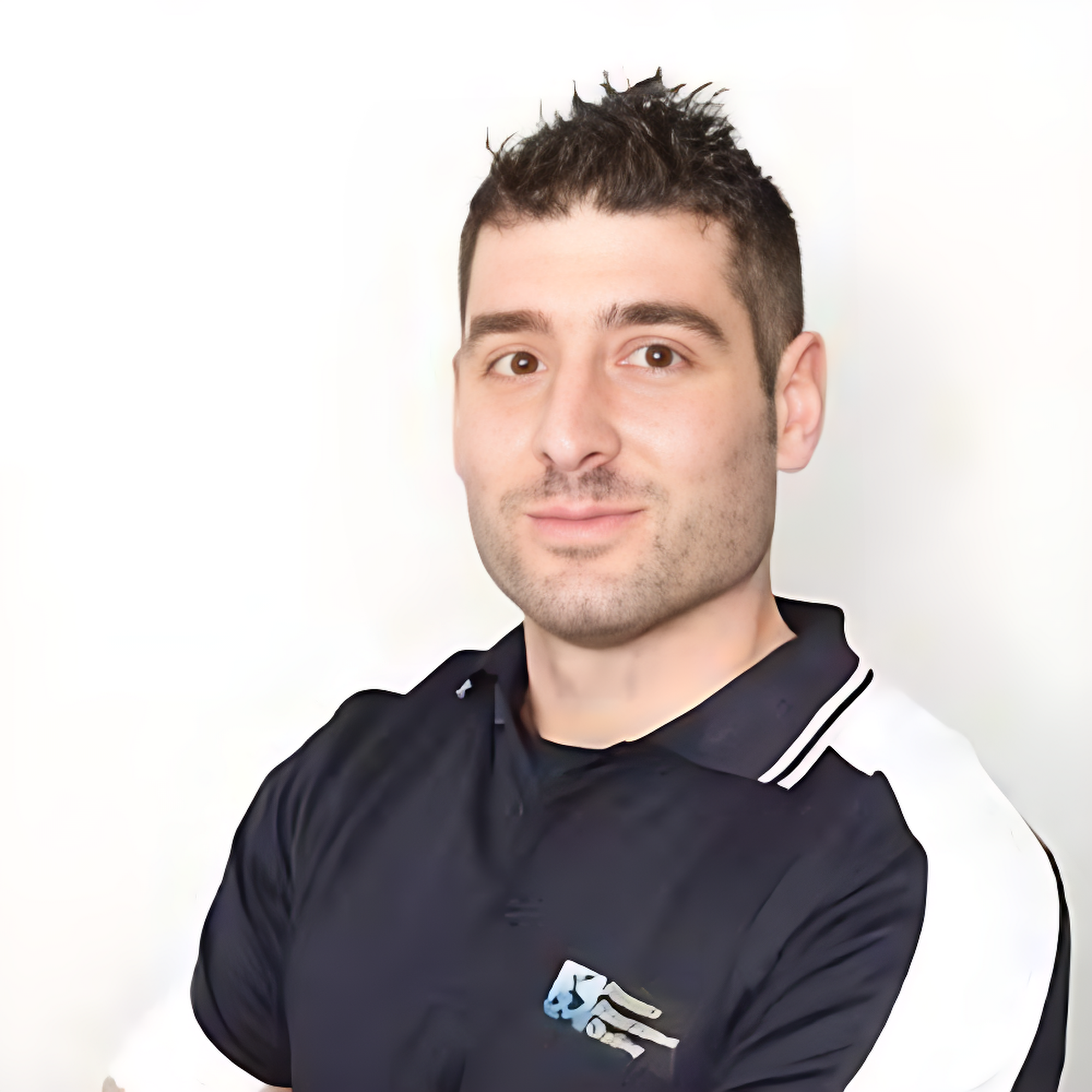 Jono is the co-founder and director of Fitness Education Online, one of the largest online course providers in Australia for Personal Trainers. He sells over $1,000,000 worth of online courses every year and has been awarded the Australian Fitness Industry Educator of the Year multiple times. He now also helps other professionals create and sell online courses with his free Facebook Group and Podcast – the Course Creator Community.
THE MEAT OF IT!
Intro
His story about working with people in other countries
Background in fitness – ran a bootcamp in Australia.

Started with poor ranking.. how he turned that around.
Blaming others or everything else
YOU can do something about it. You haven't done enough to do BETTER.
Implemented the advice, learned thru online courses.
Ranked at #75 to #1 in just a year
Giving his ego a hit – "It's hard to admit that I'm not as good as I think I am."

Couple years of courses.. feels like HE could put something together that was better or different.. and help more people

If naturally good at what you do.. not as a good teacher?
Courses weren't specific enough.

Face to Face vs Online course

Discovering eBook – a Word doc saved as a PDF!
Made his first eBook and trying to make it look better – but turned out worst!
How he discovered Fiverr

How it motivated him.. story of someone doing something really simple to make 100s of thousands.

Online leverage – create one time..

Unlisted youtube videos
Learned how to do it on the fly

People are buying with little work .. imagine if I put effort into it.
Million a yr in revenue + award winning (Australia fitness educator of the year twice)
NICHE MATTERS!

Knowing the demand is already there.
… "for personal trainers" <<

Do they buy courses? your niche – The Proof of Concept.
Selling to the same people!!

Instead of building multiple niches .. dominate one niche with multiple courses.

Leaning in – let me try this.

Too hard – put it to the side.
Working? Then go all in.

MISTAKES most course makers make.

Have an audience – testing the waters. Post in group.. facebook comment, instagram polls (thinking about creating a course) ..
Testing the demand
Don't create the course yet.. create the sales page.

Early bird special.
No one buys.. that's ok, no work done.
If they do.. you get paid for putting the course together if people pay.

Only create course if pre-sold.
Getting a feel for who you're teaching too.. high level vs low level.
What he uses to create and deliver courses? and recommends.

Not a fan of the WordPress plugins. As not a tech guy.

Don't have an audience.

Start building it.. will take time.
Start with affiliates – someone that already has the audience.

How to find someone to do it..
Is difficult.. need to have a course that sells.

Leverage other facebook groups.

Role play – getting on a Zoom and asking these questions.
Course creator community – facebook and podcast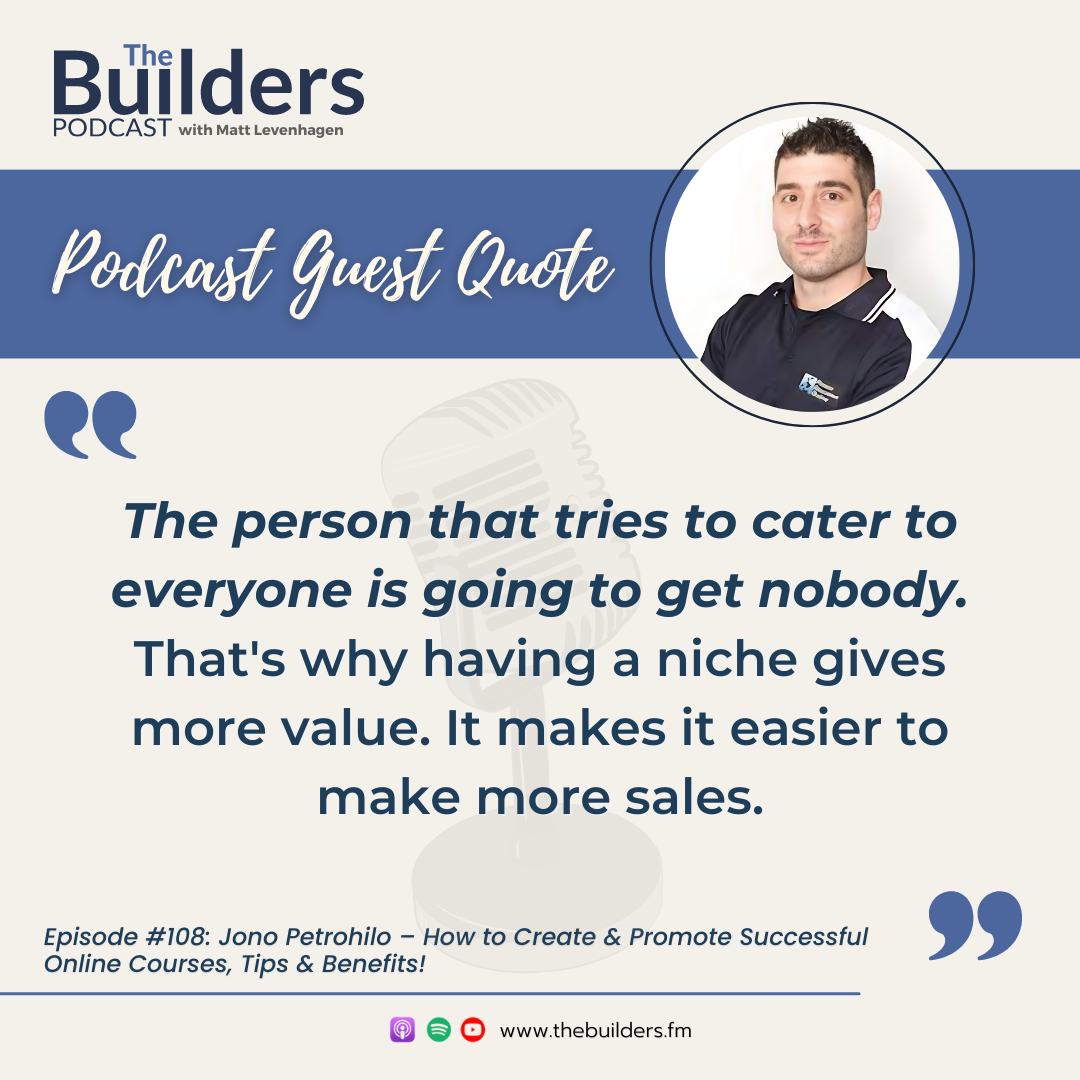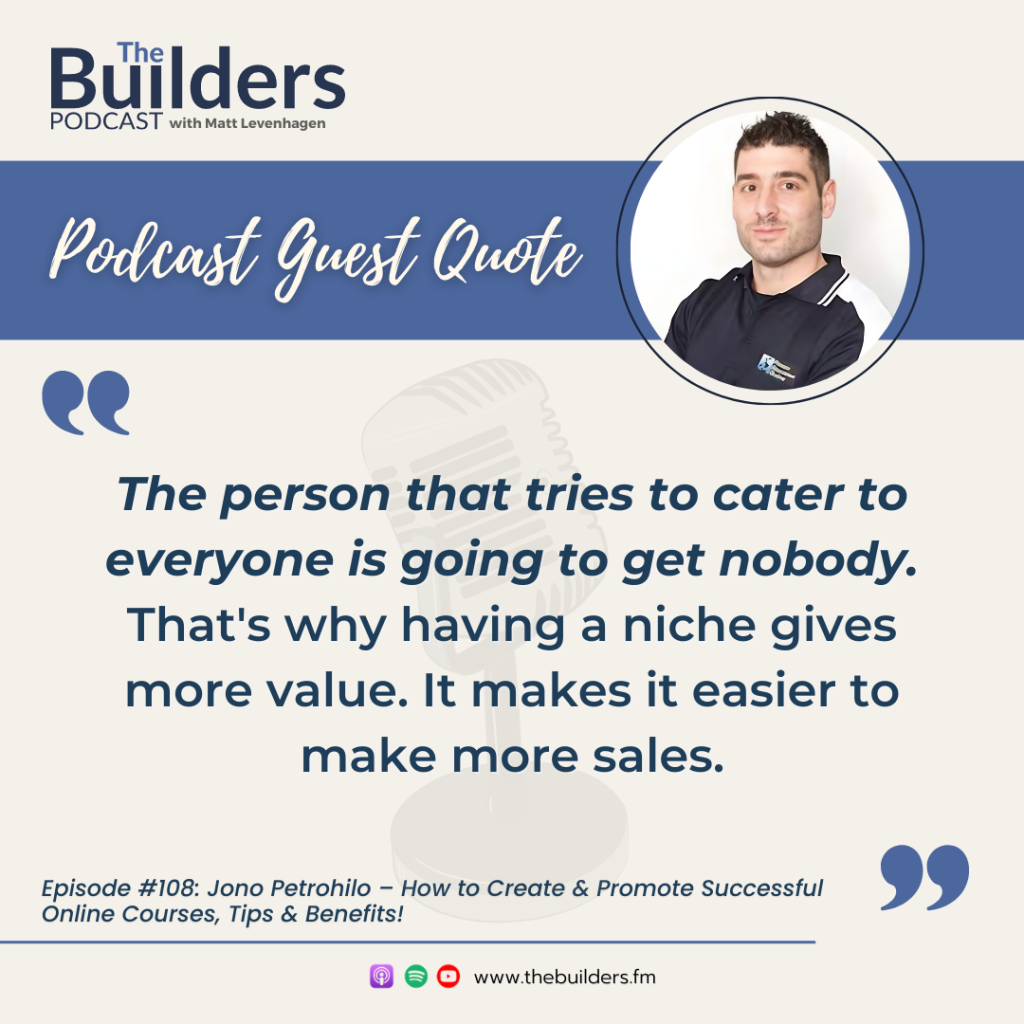 Check out these related Episodes: