Listen on: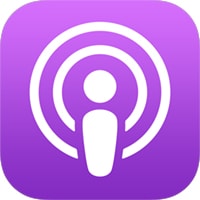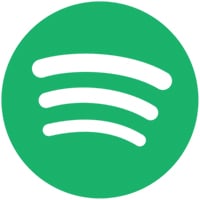 ---
Description:
In this episode, we are joined by Edwin Carrion, a self-proclaimed God-made millionaire and successful entrepreneur who started his journey by washing cars to make money for what he wanted at the time. Edwin shares a couple life-changing events that influenced and shaped him as a person.
He shares his experience building a 20 million dollar company and what he did when he lost all of it. How did he pick himself up? What profound lesson did he learn??
Edwin emphasizes the importance of finding balance in all areas of life, taking care of oneself and personal life, and not ignoring our relationship with God. He talks about the impact of working too many hours on relationships and the dangers of spending all your time building a business and neglecting other parts of your life. And the importance of having your why and urgency for your pursuits.
Throughout the episode, Edwin shares his insights on investing in oneself, having gratitude for what you have today, and the power of finding purpose and fulfillment. And the importance of investing in yourself. The difference between getting free coaching vs investing 1000s of dollars.
Join us as we learn from the journey of a God-made millionaire who shares his insights and experiences in life and business, and who's on a mission to leave a legacy through his business consulting and mentoring.
Edwin Carrion
Edwin Carrion, The God Made Millionaire was born in Quito Ecuador, raised by a single mother, in a humble home, migrated to the United States at the Young Age of 12yrs old and currently lives in Miami, Florida.
He is a loyal husband and a proud father of two beautiful girls, A United States Marine,
Entrepreneur, investor & mentor
He is the owner and co-founder of several Multimillion dollar companies that specialize in the acquisition and real estate development, transportation and logistics, investment, and business education and consulting.
His specialty and passion are teaching motivated individuals his secrets, techniques, and proven strategies that will create wealth in any business you choose and as a result of that achieving financial freedom and living life to the fullest.
Edwin enjoys and loves spending time with his beautiful wife and daughters, traveling the world, boating, and flying planes.
Edwin is a highly respected public figure with high moral and ethical values and always willing to inspire and aspire people.
THE MEAT OF IT!
Intro
How he became interested in being an entrepreneur

The 'need' he felt to start earning on his own
Earning money washing cars
His Mom, an entrepreneur & hustler, became his no. 1 influencer and role model

Life changing event at 18 years old
Important goal – Education is very important!

Wanting to set a good example for his kids
10 year sacrifices to get his bachelor degree

attending college while building his wealth as an entrepreneur

Deciding and manifesting SUCCESS
What kept him busy while studying

Real Estate Development
Gold Buying Business – precious metals industry
Got married and a kid along the way

The Urgent PLAN – Finish college before his wife will give birth
Less about motivation – more about the WHY – gives you the drive

Taking consistent steps – little by little but consistent
Understanding processes and following systems diligently

What does work-life balance mean to him?

Sense of fulfillment in all areas of our lives.
Healthy relationships – Family, Friends
Taking care of yourself and personal life.
Not ignoring your relationship with God.

The justifications entrepreneur say

cutting all the BS
Human-nature "We always want more"
What our family needs from us is not money, it's OUR TIME

Limiting your time to be more focused and productive
Figuring out how not to work longer

What is it that I'm great at? What is it that I'm good at? What is it that I'm not so good at?
As an entrepreneur, what are the hats that you don't like to wear?

Start delegating things to other people
Only focus on things that you are very good at

When you enjoy your life, you become more productive

Ideas spark when you are relaxing or doing other things.

Breakdown of the rest of his companies he runs..

Business consulting or educating company – teaching

Way to give back.. his legacy.
Invests money into those he mentors.

Why coach instead of just making money from his businesses – he doesn't make much from coaching compared to his businesses.

Teaching vs giving money to others.

Why you can't teach people for free.

Value of money and the psychology behind money and learning
When you invest in yourself it has to be difficult and can hurt you.. to get the value from it.

Investing in yourself.

10, 20 or 30k into a mentor? Means more!

How does his faith play a role in his business and life?

Calls himself the God-made Millionaire – that story.

Realization he's not Self-made.

God's purpose
Check out these related Episodes: