Listen on: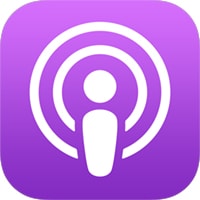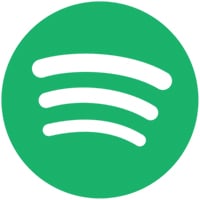 ---
Description:
In this episode, we're joined by Mohammad Nafisi. He and I met a number of years ago while he was going to a school in my hometown of Beaver Dam at Wayland Academy. He was a student from Iran and met my nephews who also attended this school. For the breaks, he would stay with them, my family, and that's where I first met him – I came home for the holidays and there he was!
We instantly had a connection.. he was so inquisitive and was really interested in what I was doing in tech. After a few years out of touch, we reconnected this past year on LinkedIn. Today he's just about ready to start his life after college — looking to create a business startup. We talk about his life, journey, his knowledge around Startups and so much more. Enjoy!
Mohammad Nafisi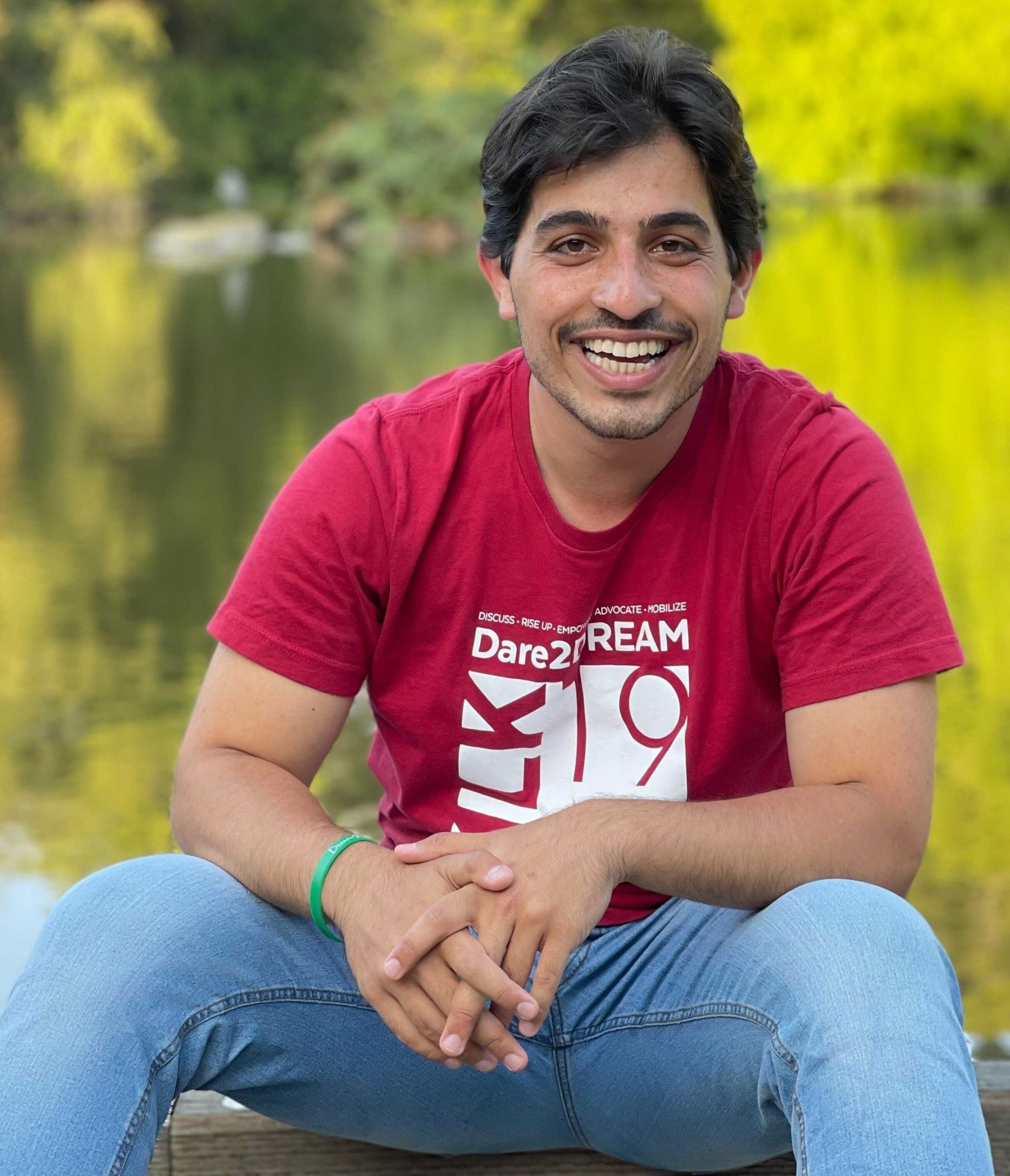 Mohammad Nafisi grew up in Bushehr, Iran, and moved to the U.S. to pursue his education. Most recently he has worked as a product manager intern at Novarc Technologies, a robotics company automating welding. Mohammad has worked in a variety of roles from sales and marketing, to a financial consultant. Currently, he lives in San Francisco.
He has a passion for how people access knowledge. His new startup is working to bridge the gap between academic research and private funding. Mohammad has seen the systematic process various founders use to test out a variety of startup ideas and will share some of his takeaways.
THE MEAT OF IT!
Introduction
How I met Mohammad
Highschool Life – Wayland Boarding school
His interest in Technology
College Life – Majored in Math & Philosophy/Physics
Joining a start-up group motivated him more towards Technology Industry
Surrounding yourself with people of the same mindset
Transferred to San Francisco
Internship in Robotics Company in San Francisco

Difference between Internship and Regular Job

Discovery, Knowing what you really want in Internship

A glimpse of the Future of Business
Business Plan for Startups

Funding
Investors
Venture Capital Funds

Great influence from reading books

Super Founders
Starting Point for Start-up

Two different sets of brain
Observing an Learning from other Companies
Looking to problems in different lenses
You have to be right about something other people thought was wrong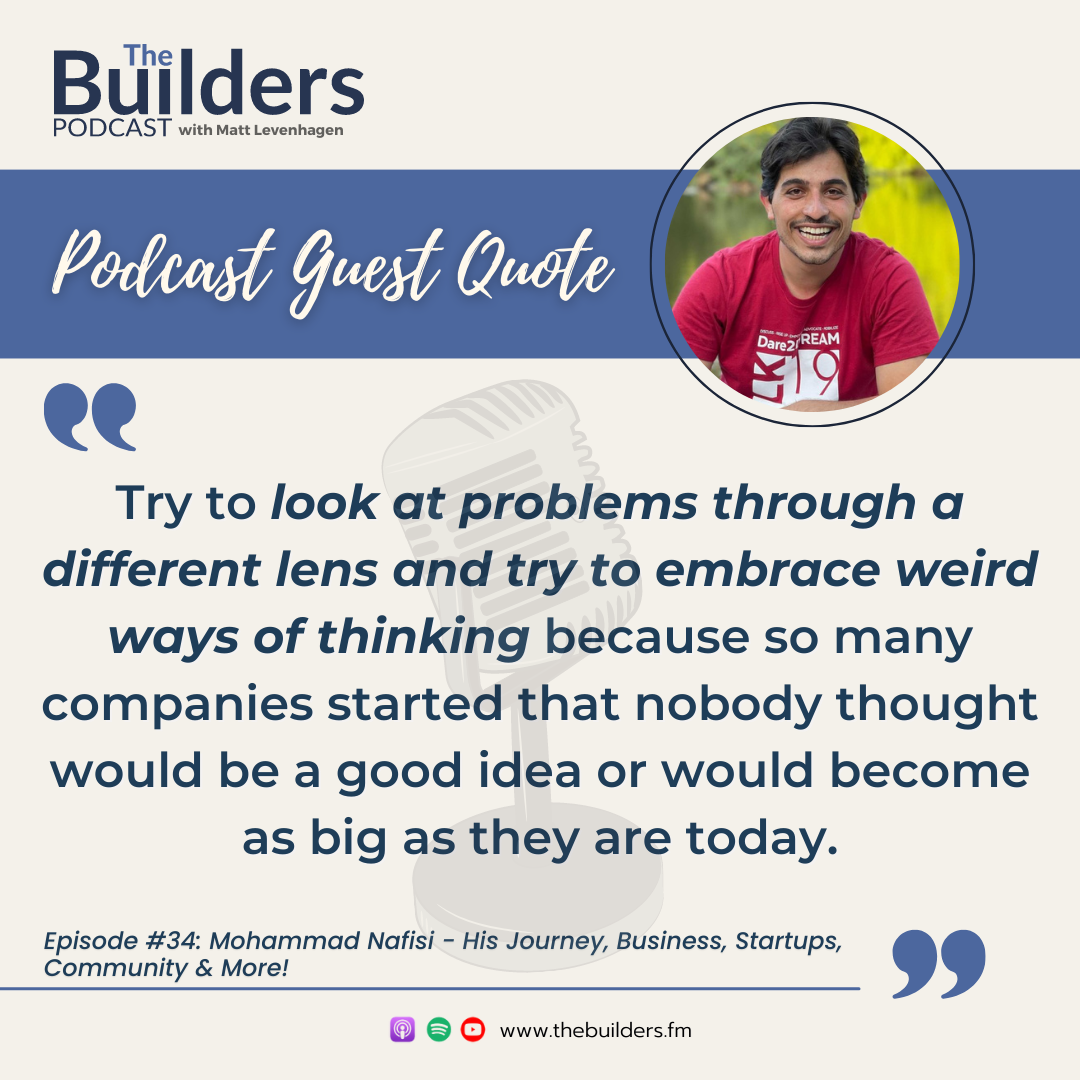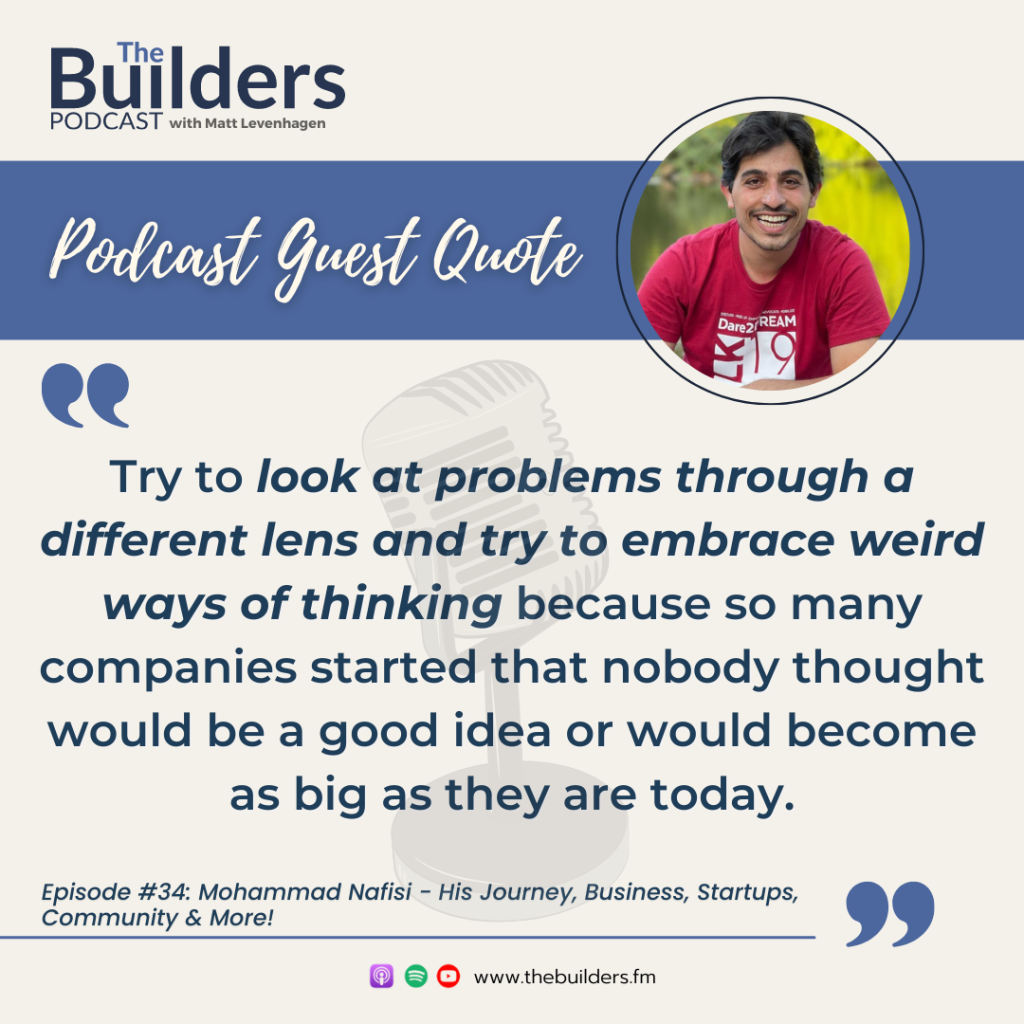 ---
Check out these related Episodes: