Listen on: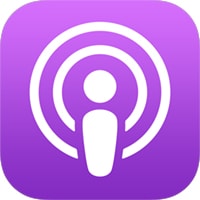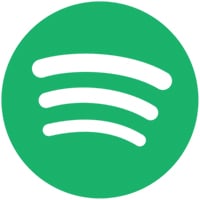 ---
Description:
Welcome to a special episode of The Builders Podcast! I asked my audience on social media to submit their burning questions on digital marketing, web design, SEO, and more. However, I took an interesting twist: since no one actually submitted any questions (everyone must know everything already

), I turned to ChatGPT to generate 10 engaging questions from various digital marketing personas.
In this episode, I dive into a wide range of topics, including the secret to finding and retaining top talent, handling the balance between customization and scalability, managing and prioritizing client projects, and the benefits of custom WordPress sites over platforms like Wix. Moreover, I discuss SEO best practices, building strategic partnerships, keeping up with web design trends, and determining pricing structures for design services.
The uniqueness of this episode lies in the AI-generated questions and the valuable insights shared in response. If you enjoy this episode, let me know, and I might create more like this! Whether you're a fellow agency owner, a web design enthusiast, or a small business owner looking to revamp your website, you'll find valuable takeaways and advice that can help guide you on your digital marketing journey. So, tune in for some great AI-powered insights and don't miss out on this one-of-a-kind episode!
THE MEAT OF IT!
Intro
Why we did this episode
Going straight into the AI-generated questions
Digital Marketing Coach (Alice): Hey! Congrats on your success so far. I'm curious, what's your secret to finding and retaining top talent for your agency? ?

being upfront with how committed a potential employee can be
building a team that wants to stay long-term
work culture truly matters

Digital Marketing Coach (Bob): As a fellow agency owner, I'd love to know how you handle the delicate balance between customization and scalability in your projects.

WordPress vs Wix
custom WordPress website pros and cons

Web Design Agency (Creative Minds): Hey there! We're big fans of your work. Can you share some insights on how you manage and prioritize client projects within your team?

project management
productivity tools we use
transparency within teams

Advertising Agency (Ad Wizards): Hey! We've been considering offering website services in-house. Can you tell us about the most challenging part of running a web design agency and how you overcome it?

choosing your battle
turning challenges into opportunities

Random Business (The Green Store): Hi, we're a small business looking for a website revamp. Why should we choose a custom WordPress site over something like Wix? ?

pros and cons
business level considerations
budget considerations

SEO Specialist (Keyword Guru): Hey, great work on your projects! Do you have any tips on incorporating SEO best practices into your custom WordPress sites?

sharing the SEO tools we use
importance of backlinks
SEO focused personnel

Advertiser (Marketing Maestro): Howdy! I've seen your agency grow rapidly over the past few years. Any advice on how to build effective strategic partnerships to expand our reach?

the importance of networking
client relationship comes first
doing more than what is asked of you

Web Developer (Code Magician): Hey there, fellow web design enthusiast! How do you keep up with the ever-changing world of web design and ensure your team is up-to-date with the latest trends and technologies?

Slack updates
the importance of team huddles
info sharing

Web Designer (Design Diva): Hi, I'm starting my own design agency and struggling with pricing. How did you determine your pricing structure for custom WordPress sites and maintenance contracts?

the challenge of pricing services vs products
knowing your market

Digital Marketing Agency (Social Butterflies): Hi! We're always looking for ways to help our clients grow. Can you share any success stories of how your custom WordPress sites have positively impacted your clients' businesses?

client stories
examples of projects we've done that our clients loved
listening and understanding the clients well

Recap
Check out these related Episodes: